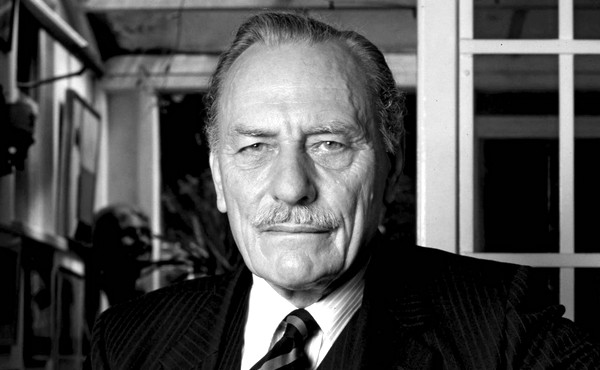 The vexed question of domestic covid immunity passports remains in the balance. The general tone and drift of the government is that they are going to happen. Yesterday's ID card munching journalist is today's prime minister, ordering passport trials to go ahead. A recent Roadmap Review published by the government noted that covid immunity passports are 'likely to become a feature of our lives until the threat from the pandemic recedes', and that they 'could have an important role to play…as a temporary measure'. At the same time, retailers and the hospitality sector have recoiled against the idea, even though the majority of their customers want them. Rather late in the day, the Equality and Human Rights Commission has come out with a mealy mouthed 'can have a role, but important to strike the right balance' type statement that merely adds more mud to the already turbid waters. A while back, the Royal Society produced a similar sitting on the fence report. On twitter, covid immunity passport nuts queue up to post 'TBH, I don't really want to eat in the same places as anti vaccine loons' and 'the only people refusing [vaccines] are idiots, if two-tier society means less idiots around me I'm fine with that'. Truly, we are already a nation divided — and about to be ruled.
Church leaders have for once done rather better. Over 1200 have already signed a vigorous letter to the prime minister warning that covid immunity passports will lead to a 'surveillance state' and 'medical apartheid'. They point out, correctly, that no church standing in the name of Christ should ever close its doors to anyone, let alone those deemed to be 'social undesirables', on the basis of an ill-thought out government sponsored social credit scheme. They also point out, albeit rather obliquely, the fallacy at the heart of the covid immunity passport scheme, and all those who crave it: those who shout the loudest for its adoption are the least in need of it, for in their righteousness they are sure to get vaccinated themselves. They will be able to eat in the same places as anti vaccine loons with impunity, because they will already have immunity.
Let's look at this more closely. Let's consider the Last Night of the Proms 2021, run without any form of covid passport, along lines seen in pre-covid years. Packed in tightly in their thousands, the audience wave banners and flags to mix up the air as they sing at the tops of their voices, a respiratory virus's dream event. Who might be in the audience? Most, perhaps 80% or more, will have immunity to covid-19, either through vaccination, or prior infection. They are no threat to others, and, at the same time, are not at risk themselves. The remaining 20%, who do not have immunity, for whatever reason, are at risk of infection, but they have freely chosen to accept that risk. They are in the exact opposite position to those who have immunity: they are a potential threat to other non-immune people, and , at the same time, are at risk of getting infected themselves. But that's OK, because they have freely and mutually chosen to accept that risk, because they believe that a life not lived is not a life worth living.
That free choice, or exercised liberty, is crucial, and is in principle no different to the risks accepted for example in sports that carry risks of injury and death. No climber goes up a mountain to fall off it and maim themselves, but some nonetheless do; no sailor goes to sea to fall in and drown, but some nonetheless do. Yet we still climb mountains, and sail the seas, because the world would be a lesser place, and our lives lived within it would be lesser lives, if we did not do these things.
Now make one change to the Last Night of the Proms: add a requirement to show a covid immunity passport before admission to the hall. At a stroke 20% of the audience are excluded – a definite harm, of loss and liberty. And the benefit? None. The 80% who are allowed in were never at risk in the first place, because they are immune. The whole covid immunity passport exercise is a stupendous nonsense, a traffic wardens dream come true. Unless, that is…
To conclude this post it is fitting to quote Enoch Powell, speaking in the Commons in 1973 against the introduction of compulsory helmets for motor cyclists. Whatever you may think of Enoch Powell, he knew how to orate. Pay particular attention to the last but one paragraph, and reflect on how much has changed in the last half century.
"The last and the most beguiling argument—and I imagine it is the argument which operates upon those hon. Members who will reject my argument and that of my hon. and learned Friend the Member for Buckinghamshire, South—is that if this crime is created there will be fewer road casualties from this cause. That is the most alarming argument of all that could be used in this House of Commons: that because by doing so we could reduce the number of deaths from a particular cause—not deaths inflicted by other people's carelessness, not deaths resulting from the omission of precautions which those who manufacture articles or sell them could have been caused to take, but deaths resulting from private and uniquely personal decisions—therefore we can make it a crime to take that sort of risk.
"That argument is the most dangerous because it is the most beguiling. When one bastion after another of individual freedom, of independence, is breached, it does not happen in an unpopular context. It does not happen when the reasons for doing so are unattractive. It does so when sentiment and emotion and the feelings of all of us are engaged. None of us likes to contemplate the notion of a young man whose life could have been saved being lost because he was not wearing a crash helmet. Our first natural instinct and reaction, having legislative power in our hands, is to use that legislative power.
"But that is where the danger lies. The abuse of legislative power by this House is far more serious and more far-reaching in its effects than the loss of individual lives through foolish decisions. I say just that and I repeat that, as a Member of the House of Commons speaking to the House of Commons. The maintenance of the principles of individual freedom and responsibility is more important than the avoidance of the loss of lives through the personal decision of individuals, whether those lives are lost swimming or mountaineering or boating, or riding horseback, or on a motor cycle.
"We are sent here to make laws and to preserve liberties. If we allow this regulation to stand, we shall have failed in the duties we were sent here to perform."