Cavernous Numbers Meaningless to Man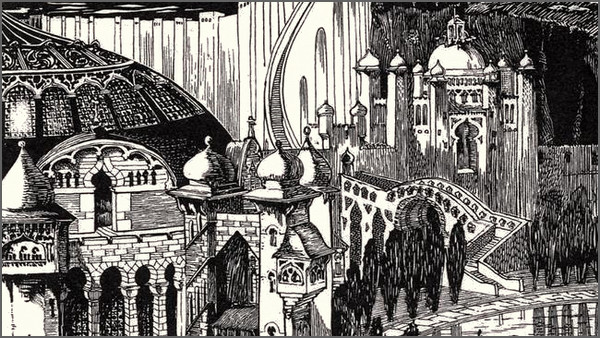 The PCR test is the petrol that keeps the covid pandemic running. It powers almost every aspect of the UK government's coronavirus dashboard, and more often than not puts the tiger in ONS's tank. A positive covid PCR result defines covid cases, covid admissions, and, more often than not, covid deaths. Without the PCR test, the pandemic would be like a car that has run out of petrol: stalled, and not going anywhere. Without the PCR test, the mainstream media too would be stalled, having precious little to report. It is, in truth, no exaggeration to say the PCR test is the pandemic, and the pandemic is the PCR test. If there was no PCR test, there would be no pandemic. How curious it is, then, that so very little attention is paid to the reliability of this mysterious fuel that powers the pandemic.
The government, the mainstream media, and the authorities across the board all consider the test's reliability to be above suspicion. But those of us of a more sceptical mind are not so prepared to take things on trust. The use of a PCR test alone as the sole arbiter of a diagnosis is a nonsense, and the datasheets that come with the test kits say as much in so many words. The very design of the test, based on exponential multiplication, give it an absurd sensitivity. At the same time, this reliance on exponential multiplication allows the test to be used in a quasi-quantitative manner, on the assumption that the fewer the multiplication cycles needed to get a positive result, then the more original material in the sample being analysed, and so by implication, but only by implication, because no direct measure is made, the patient had a higher viral load. But as the number of cycles increases, the extent of the multiplication rapidly transits from telephone numbers, through the number of grains of sand in five miles of fertile ground, to cavernous numbers meaningless to man. After 40 cycles, a typical upper limit, a single starting fragment can, in theory, give rise to no less than 1,099,511,627,776 copies of itself (first cycle goes from 1 to 2 copies, second cycle from 2 to 4 ie 2 to the power 2, and so on up to 2 to the power 40 for the fortieth cycle).
It quickly becomes apparent that we are in the realm of the statistics of the absurd, yet, absurdly, the Ct, or cycle threshold, the upper limit on the number of cycles at which the test is considered positive, often approaches 40. In January of this year, Liverpool University Hospitals NHS Trust reported that, for one of its assays, its upper threshold for a positive result was 38, a mere 274,877,906,944 copies from a single fragment, with higher Ct values "analysed [to] determine whether the sample is a weak positive, negative or requires re-extraction and repeat PCR" — a policy which smells strongly of why let a good sample go to waste. Because assays vary, and, on top of that, there is a fair amount of black box technology in use, where software determines what the CT value cut off is and cannot be altered or amended by the user, there is no formal upper Ct for a positive test. PHE, no stranger to its own cavernous numbers meaningless to man, encourages lab technicians to keep their fingers on buzzers, when it says "live and potentially infectious virus has been isolated in laboratory cell culture from samples exhibiting high Ct (>36)" though to be fair it does add the rather tepid caveat "to what extent this indicates a potential transmission risk from person-to-person is not fully understood".
To get an idea of a more meaningful upper Ct value for a positive test, and even then it is not that simple, as we shall see, we need to compare PCR Ct values to cell culture results from the same sample. Cell culture — inoculating cells, and determining whether the virus replicates — is the true gold standard, and a positive result means you do have, to use Dr No's favourite analogy, a working sewing machine. It is live, or more accurately, infectious, replication-capable virus. These essential studies have been done, but not very often, and are not widely known. What can we learn from them?
The first study, published in May last year, found that infectious virus was only detected when the Ct value was less than 24, and — this is the 'it is not that simple' Dr No mentioned in the last paragraph, because it isn't just about the Ct value — the symptom onset to test time was less than eight days. There are some minor caveats about the paper, but by and large it is capable of standing on its own two feet. This paper doesn't provide a simple plot of Ct values against infectivity, but it does provide an odds ratio, which we shall use in a moment. A second paper, actually a research letter, so not a full paper, published in September last year, does however provide a plot, and as a picture is worth a thousand words, here it is.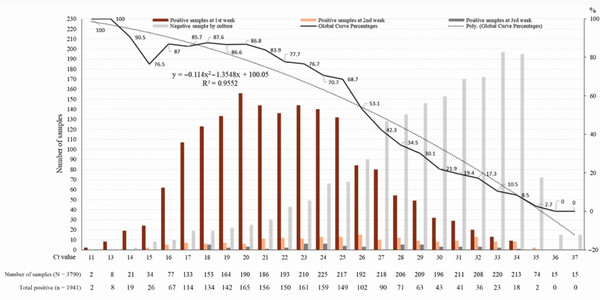 Figure 1: extracted from Jaafar et al, Correlation Between 3790 Quantitative Polymerase Chain Reaction–Positives Samples and Positive Cell Cultures, Including 1941 Severe Acute Respiratory Syndrome Coronavirus 2 Isolates, Clinical Infectious Diseases, Volume 72, Issue 11, 1 June 2021, Page e921, full size image here
The key line of interest in this rather busy chart is the dotted grey curve running from top left to bottom right, indicating the percentage of patients who were positive on culture (values on right Y axis) for each Ct value on the X axis. It is the smoothed line derived from the solid jagged line which shows the actual percentages for the Ct values along its path. We can see that, as the authors say, "at Ct = 25, up to 70% of patients remain positive in culture and that at Ct = 30 this value drops to 20%. At Ct = 35, <3% of cultures are positive". At a Ct of 35, three Ct points below Liverpool's cut off of 38, only 3% of cultures were positive. Put more broadly, this means that most high Ct positives are false positives. A very similar finding appears if we apply the odds ratio reported in the first paper (0.64) starting at a Ct of 24, and generously assuming that corresponds to 100% true positives, to subsequent Ct values. The percentage of true positives rapidly declines, and reaches just under 3% at a Ct of 32.
The only missing piece of the jigsaw is the distribution of Ct values: what are the actual Ct values if you run a large number of routine tests? If most of them come back under say 24, then perhaps most of them are true positives. But what if most of them are over a Ct of 24, with many in the low 30s? Then most of the results are likely to be false positives. The NHS does not appear to publish these distributions — Dr No can't possibly imagine why not — but there are some papers that have data, including the research letter above. The first row of figures immediately under the chart's X axis gives the number of PCR positive sample for each Ct value immediately above it, and we can see the values are widely distributed across the range of Ct values, with perhaps half the Ct values under 25, and the other half over 25, with many in the low 30s. A very similar distribution appears in this paper, seen in this chart. Both of these distributions appear to be from routine collections of samples, and although neither is from the UK (one is American, the other French), and one included only symptomatic patients (the other doesn't say), there is no reason to suppose UK results are likely to be hugely different. A quick and dirty composite montage of the two sets of data looks like this, and confirms the similarities.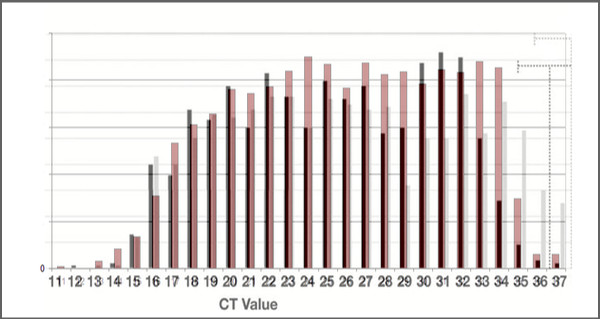 Figure 2: montage of the Ct value distributions from the American (monotone) and French (coloured) data sets, confirming broad similarity of the distributions
We have been taken on a monumental ride, fuelled by the dangerously volatile petrol of the PCR test. An extreme interpretation of the data presented in this post is that the covid PCR test is meaningless — and that is without factoring in the importance of the timing of the test. Recall the first paper suggested that any positive test done eight or more days after symptom onset is most likely a false positive, yet in the UK the standard interval for a 'covid connection' is 28 days. A more generous interpretation might be that half of all positive test results are false positives because the Ct value was too high, and of those, half again were false positives, because the test was too remote in time from the event, meaning only a quarter of the reported positive tests are true positives. Or whatever. The pandemic collapses, lost forever in those cavernous numbers meaningless to man.