The Collapse of the Covid Narrative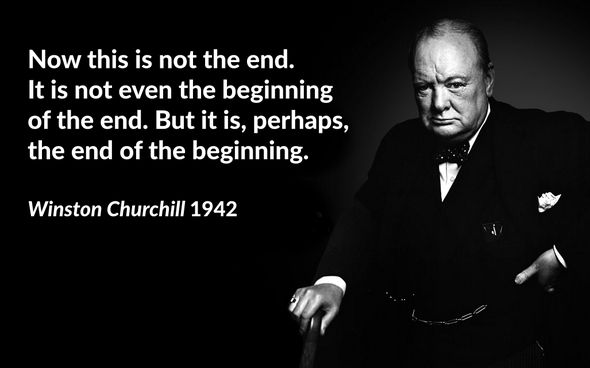 As the stain of compulsory vaccination and its dystopian paperwork paraphernalia spreads across many European states, extinguishing the lights of individual freedom, and paving a way for a return to the dark days of totalitarianism, we in Britain, and particularly England, find ourselves standing alone in resisting the clamour for ever tighter controls. At his press conference earlier this week, Mr Johnson, the prime minister, may have had the appearance of new character in one of Mr Corbett's glove puppets shows, but the content — no further restrictions — was pure gold. Had Johnson dipped into his Pocketbook of Memorable Churchillian Phrases, then he would not have gone far wrong with this from We Shall Fight on the Beaches: 'I have, myself, full confidence that if all do their duty, if nothing is neglected, and if the best arrangements are made, as they are being made, we shall prove ourselves once again able to defend our Island home, to ride out the storm of war, and to outlive the menace of tyranny, if necessary for years, if necessary alone'. All it needs is but a single word substitution, covid in place of war.
The interesting question is this: why did Mr Johnson resist the clamour for tighter controls? The unprecedented meteoric rise in the number of PCR positive tests in recent days has surely been enough to turn the laxest of sphincters into a biological black hole of unimaginable tightness, and yet we got Mr Corbett's new lightweight glove puppet, tapping his flanking chrome domes with his invisible wand, along with a non-stop patter about getting boosted. We shall boost on the beaches, we shall boost in the shopping malls, we shall boost on the streets and in the hills, we shall never stop boosting, whatever the cost may be. Every ounce of booster rhetoric was an ounce less of restriction rhetoric, every boost a smokescreen for an absent restriction. The underlying reason for this lightweight message — essentially, nothing changed — is, Dr No suspects, that some of those in government have become aware, some perhaps distinctly, some perhaps only subliminally, that the epic covid narrative is starting to collapse.
The evidence is all around us, and there is so much of it that this post could turn into a very long, and inevitably tedious, post. Instead, Dr No is going to focus on two key datasets, both from ONS, and data from the government's coronavirus dashboard, that, when put alongside each other, make no sense at all under the official covid narrative. This narrative, in its current iteration, is that covid is a nasty respiratory viral infection best controlled by regular vaccinations, along with some random NPI (non-pharmaceutical intervention) side orders, more for show than effect.
Now let us turn to the data, starting with immunity. ONS's latest report, published on 23rd December 2021, estimates that at the beginning of December 2021, 95% of the adult population of England had antibodies, and so by implication immunity, to covid. This percentage is unlikely to have changed in the recent weeks to date. The antibodies may have come about because of vaccination, natural infection or both, but for our purposes how they came about does not matter. All that matters is that there are extremely high levels of covid immunity in the community. Under the official narrative, immunity, preferably by repeated vaccination, means less covid. That's the whole point. Given 95% of the population are immune to covid, there should be precious little circulating covid.
And yet exactly the opposite has happened. At a time of remarkably high levels of immunity, we have seen even more remarkably high levels of covid. The last few days have seen exceptional daily totals of positive covid tests, and ONS's latest estimates of infection for England have one in every 15 people testing positive for covid, briefly rising to one in 10 in London before falling a bit, for the week ending 31st December 2021. These are staggeringly high rates. And yet these rates are happening in a population that is 95% immune to covid. You do not need to be Spock from Star Trek to know this is not logical.
The reason it doesn't compute is because the narrative is wrong. Covid isn't a fire breathing viral dragon that needs a vaccine axe to chop off its head. It is a worm that tunnels through communities, raising it's ugly head every now and then, with occasional — the last UK event was twelve month ago — dramatic flare ups. It is a typical seasonal respiratory virus that ebbs and flows. With omicron, covid has all but completed it's transition into another common cold coronavirus, albeit with the potential to be more flu-like than other common cold viruses. It is no longer a SARS — a severe acute respiratory syndrome — virus. It is a common or garden virus, with both widespread (95%) population immunity and high levels (one in 15) of current infection, as measured by test positivity. At the same time, daily deaths within 28 days of a positive covid PCR test have been steady at around 100 per day for weeks, and many of those deaths will be deaths with, rather than from, covid; and of those who died from, many will be old and frail. Given something over 200 acute NHS trusts in England, that means that, on most days, most acute hospitals, will not have a single covid death. Covid is common or garden.
This newer, more accurate narrative creates a problem for governments. As their cherished notion of covid as an epic disease that requires heroic counter-measures starts to collapse, governments have a stark choice: up the ante, or go with the flow. By promising an extra 100,000 pointless daily lateral flow tests for critical workers, and not much else, our Westminster government, to its credit — and notwithstanding its many other failings — has tried to avoid the former, but the same cannot be said for too many other countries. Across Europe, the thin veils that have briefly covered long-standing and deep-seated tyrannical tendencies have started to blow away, As the covid narrative starts to collapse, the tyrant's reflex is to tighten his grip, until the pips start to squeak, and the eyes of the unfortunate start to bulge. This we might expect from our Continental colleagues of the jackboot tendency, but from our Commonwealth colleagues? Australia, it seems, is hell bent on making the pips squeak louder, and the eyes bulge more grotesquely, than any other nation.
Heaven forbid that Dr No be seen as a cheerleader for the Westminster government, but earlier this week, it did get the main call right. It is a welcome development. As our Continental and Commonwealth colleagues career dangerously towards ever-increasing controls and restrictions, our government has exercised restraint. There is still the futile booster-mania and hysterical testing to contend with, but let us be briefly generous, and tolerate these, as steps by a government that still desperately believes it needs to be seen to do something, anything, to save its face. But on the more important question of overall direction, it has chosen better: the road less travelled — and that has made all the difference.