A Glorious Student Opinion Atmosphere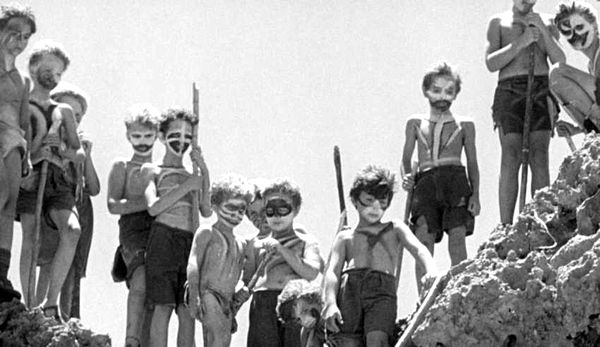 In Germany, in the 1930s, you had to wear a yellow star, if the state deemed you unclean. In Britain, in 2021, a number of leading universities have pretty much done the same thing. The University of Bath's Student Union, among others taking similar action, has issued coloured wristbands to students indicating covid vaccination status. Those deemed clean will get fast track entry to Freshers' Week events, while the unclean will have to make alternative arrangements, and suffer segregation at entry, or even be refused entry at all. That a bunch of likely Trotskyite zombies posing as student union officials should dream up a controlling and coercive scheme comes as no surprise; of far greater surprise and concern is the fact — if a student union spokesperson is to be believed — that the "fast-track wristband has been the overwhelmingly popular choice with our students". It's a wonder that spokesperson didn't add that "model individuals will be commended in accordance with regulations, and extensive publicity will be conducted through the news media to create a trustworthy and glorious student opinion atmosphere". To which Dr No can only add: this time, the turkeys really have voted for Christmas.
It has become the norm for vaccine fanatics to accuse those who mark coercive vaccination and the use of covid passports as milestones on the road to a new Nazi hell of using absurd hyperbole and in so doing — this is the poke in the eye with a sharp moral stick — abusing the memory of those who died in the Holocaust. But that is to misunderstand what the objectors say. No one, least of all Dr No, equates the mindless adoption by some turkeys in Bath of covid status badges with the end stages of the Final Solution. Instead, it is an early but necessary step on the path towards the social oblivion of a final solution, a milestone that marks both deprivation of liberty — in this case, the trivial liberty to enter Freshers' Week social events, but the trivialness is beyond the point, which is the unjustified deprivation of liberty — and the external and visible marking of unhygienic otherness.
The Final Solution could not have happened without these prerequisite steps, and so it behoves us not to prevent another Auschwitz — if it gets to that point, we have already travelled far far too far — but instead to rail against the early steps, the ostensibly trivial but in truth momentous milestones on the road to hell. Clive James made much the same point over a quarter of a century ago, reviewing Thames Television's The Final Solution: Auschwitz. The entire review is very worth reading, because it is as relevant today as it ever was, but the key passages on when to act come at the end. In the penultimate paragraph, James observes that "it is useless to expect the mass of men to behave like heroes," and exhorts us to "do our best to guard free institutions and not expect people [in today's context, neither the Student's Union, nor the turkeys who have embraced the trustworthy and glorious student opinion atmosphere] to improve". But the real message comes in the last paragraph.
Taking the commentary to task for promoting pious rhetoric, James singles out the smug complacency of the presenter's "We all have a responsibility to see that no one builds another Auschwitz" as being particularly misguided. "On the contrary," writes James, "we should devote ourselves to preserving more immediate freedoms." And that's the whole point. If we find ourselves heeding a responsibility to see that no one builds another Auschwitz, we will already long since have failed. Instead we must devote ourselves to preserving more immediate freedoms. We cannot expect the Student's Union or the turkeys to do it; instead, it is we — those of us who are not for a moment model individuals fooled by the trustworthy and glorious student opinion atmosphere of Freshers' Week 2021 — who must devote ourselves to preserving more immediate freedoms. It is through gentle reason and peaceful protest, rather than through Semtex explosives, that we shall win our fight to protect essential liberties1.       
Footnote 1: there are as many explanations of what Franklin was getting at in the famous quotation as you care to find. Part of the confusion arises from the fact Franklin clearly found the words very much to his liking, and used them on more than one occasion. The first known use was in 1755, in a letter often said to be about taxation — and so has nothing to do with modern Big State concerns — but Dr No begs to differ. If we include the preceding sentence along with the quote itself, the meaning becomes clearer: "We have taken every Step in our Power, consistent with the just Rights of the Freemen of Pennsylvania, for their Relief, and we have Reason to believe, that in the Midst of their Distresses they themselves do not wish us to go farther. Those who would give up essential Liberty, to purchase a little temporary Safety, deserve neither Liberty nor Safety". Despite their distress, the Freemen of Pennsylvania do not wish for further interference. And then, in 1775, we have (link via last link in the post) "The Massachusetts must suffer all the hazards and mischiefs of war, rather than admit the alteration of their charter and laws by parliament. They that can give up essential liberty to obtain a little temporary safety, deserve neither liberty nor safety". Again the context shows the words are about preferring risk to interference. It is also worth noting that on this occasion, although surrounded by events of war, Franklin wrote the words during an attempt to achieve peaceful conciliation through reason and protest, rather than through hostilities. Change two words, Massachusetts to British, and war to covid, and the words could not be more acutely relevant today.