Covid Passports and the Model Individual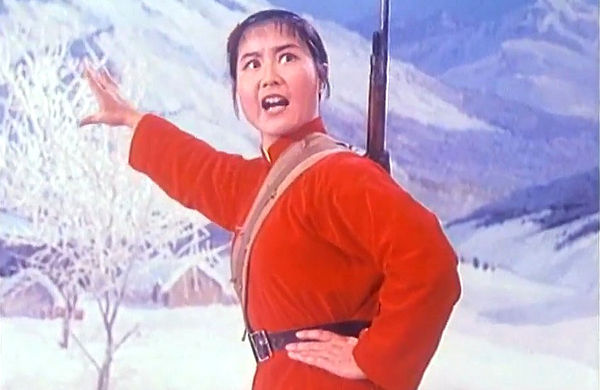 "Model individuals will be commended in accordance with regulations, and extensive publicity will be conducted through the news media to create a trustworthy and glorious public opinion atmosphere."State Council of the People's Republic of China (2014)Heartening as it is to hear some political opposition to covid passports, even if some of the opponents are a mixed bag of chancers and free-loaders, it still seems — assuming the polls are right — the majority of the Britons favour the introduction of covid passports for a wide range of broadly defined social activities. Expressed opposition, on the other hand, is low, never more than one in four of those polled. If the public gets what it wants, which seems likely, given the Tories' penchant for policy that pushes on open doors, then Franklin's 'Those who would give up essential Liberty, to purchase a little temporary Safety, deserve neither Liberty nor Safety' will have finally achieved in full its true modern meaning.
Today we have confirmation that covid passports (shorthand here for something that proves you have, or might have, immunity to covid–19, and is used in a domestic setting) are to be trialled at sporting venues, nightclubs, business conferences, cinemas and — this one really is a joke — a comedy club called, without a hint of irony, the Hot Water Comedy Club. In the Sunday Telegraph (paywall, but there is enough visible to get the flavour), Michael Gove, the minister charged with 'reviewing whether COVID-status certification could play a role in reopening our economy', invites 'readers' thoughts on the role that certification might play in our anti-Covid strategy.' The Great Trans Siberian Covid Passport Express has started to roll. As it gathers speed, we can expect the rhetoric to grow. Model individuals will be commended in accordance with regulations, and extensive publicity will be conducted through the news media to create a trustworthy and glorious public opinion atmosphere.
The trustworthy and glorious public opinion atmosphere comes from the CCP's blueprint for it's social credit system, the ubiquitous iron first in a velvet app that the Chinese state uses to reward what it sees as model behaviour, and punish the discredited by dumping them in hot water, where the jokes stop being funny. In one colourful but untraceable translation, the system will work by allowing 'the trustworthy to roam everywhere under heaven while making it hard for the discredited to take a single step', or, as Google Translate clumsily has it, 'the trustworthy will benefit everywhere, and the untrustworthy will be difficult to move.'
Make no mistake: this is exactly how Govie's covid passports will work. Model individuals will be commended in accordance with the regulations, and allowed to roam everywhere under heaven, while the discredited will find it hard to take a single step. It may be based, at least for the time being, on a single binary score, but in essence the covid passport system is a social credit system. You get social credit if you are a model individual who can show that you are, or might be, immune to covid. If you can't, and can't show a state approved reason for exemption, then you get dis-credited, and will find it 'hard…to take a single step'.
It doesn't have to be like this. There is no law under heaven, or even in hell, that says we must have covid passports. That the polls come out in favour of covid passports is a crisp reminder that the best argument against democracy is a five-minute conversation with the average pollster's panellist, who is more than happy to trade in essential liberty to gain a little temporary safety. Instead of taking leaves out of the CCP's book, with the intention of creating a glorious public opinion atmosphere, we should follow the lead of Florida's Governor, Ron Desantis, who on the 2nd of April promulgated the following Executive Order, effective immediately:
Section 1. No Florida government entity, or its subdivisions, agents, or assigns, shall be permitted to issue vaccine passports, vaccine passes, or other standardized documentation for the purpose of certifying an individual's COVID-19 vaccination status to a third party, or otherwise publish or share any individual's COVID-19 vaccination record or similar health information.
Section 2. Businesses in Florida are prohibited from requiring patrons or customers to provide any documentation certifying COVID-19 vaccination or post-transmission recovery to gain access to, entry upon, or service from the business.
Section 3. All executive agencies under my direction shall work to ensure businesses comply with this order. Any provision of Florida Statutes is hereby suspended solely to the extent it restricts a Florida agency from requiring compliance with this order as a condition for a license, permit, or other state authorization necessary for conducting business in Florida.
Section 4. All businesses must comply with this order to be eligible for grants or contracts funded through state revenue.
Section 5. The requirements in this order do not otherwise restrict businesses from instituting COVID-19 screening protocols in accordance with state and federal law to protect public health, and nothing herein shall be construed to interfere with individuals' rights to access their own personal health information under federal law.
It really is that simple, and if Florida can do it, why can't we? At the stroke of a short order, no covid passports, no divisions of society, no discrimination, no coercion to get vaccinated against one's will, no state controlled social credit system, no rude exposure of one's confidential medical record; and perhaps best of all, no sinister transformation into a society where 'model individuals will be commended in accordance with regulations, and extensive publicity will be conducted through the news media to create a trustworthy and glorious public opinion atmosphere.'