The Many and Varied Vaccine Narratives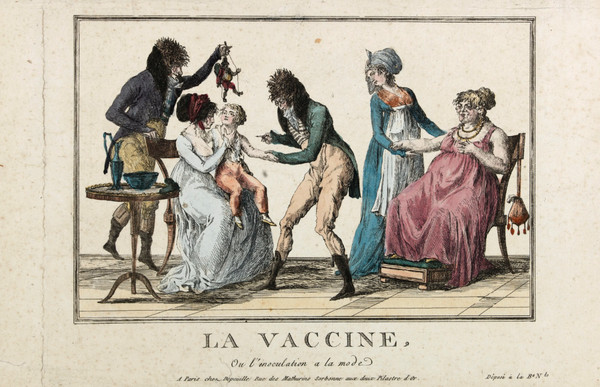 Modern life is full of vile words and phrases. Dr No is not taking about the more traditional terms of abuse aimed at race and sex, but of the new elitist terms of abuse aimed at proles, thickos and others who for whatever reason have failed to embrace the Establishment narrative. Take vaccine hesitancy, the catchall phrase for all who decline, as they are perfectly entitled to do, to have a vaccine. A picture is cast of a timid individual, perhaps like a child reluctant to enter a swimming pool, who will nonetheless get there in the end, after a little encouragement from the grown ups. The term is innately paternalistic, condescending and belittling, and made all the more sinister by the fact that the cure is invariably some form of political re-education, indoctrination or behavioural nudging. How curious then that one of the groups most likely to show vaccine hesitancy is the one group we might reasonably expect to be the most grown up about health care, health care workers themselves.
Study after study, in more than one country, has shown that between a quarter and a half of doctors and nurses are vaccine hesitant — or to put it another way, have reasonable and significant doubts about the vaccine. Indeed, Dr No may as well nail his colours to the mast, and say that he too has declined an invitation to be vaccinated. The seductive vaccine cavalry narrative that has cast a spell on politicians and the mainstream media has failed to work its magic on Dr No, as well as so many others in health care. Why has the magic cavalry narrative failed?
It is because there are other equally credible narratives. It is as well to emphasize that they are narratives, nothing more, nothing less. But narratives, which are all that we have at present, because the science is far from settled, are stories that make sense of a complex world, and that gives them great power. When each and every one of us is offered the vaccine, we use our understanding of the vaccine narrative to make our decision on whether to accept or decline. Those who claim to have a complete understanding of covid vaccine science merely have access to bigger and better crystal balls than the rest of us, and that takes them on a different narrative trip. No one knows what is round the corner, because we are in a novel to the power three situation: a novel mass rollout, during the pandemic, of a novel vaccine technology,  against a novel coronavirus.  
What are the other narratives? The first, and most obvious, one is that the novel vaccine technology that has only been in routine clinical use for a little over three months. No amount of person years of exposure (number of persons exposed multiplied by the duration of exposure, so 12 million people exposed for one month gives us one million person years) can alter the fact that no one individual's personal exposure has yet reached one year, and for the vast majority it remains three months or less. This narrative tells us one very important thing: the vaccine is still experimental. We have no way of knowing about medium or long term side effects. For many, this is sufficient to have reasonable and significant doubts about the vaccine, until such time as we do have data on longer periods of exposure.
The second narrative comes from flu vaccination, and the story is that flu vaccine isn't very effective. Unlike vaccines against the diseases of childhood, which generally are impressively effective, vaccines against seasonal respiratory infections caused by viruses capable of antigenic drift are a cavalry on rocking horses forever trying to play catch up. CDC's annual estimates of flu vaccine effectiveness (the estimated real world protection achieved in those who have been vaccinated, estimated because the hard science is hard to do) over the last 15 or so years have ranged from 10 to 60%, with an average effectiveness among those vaccinated over the period of 40%. If only three quarters of the population are vaccinated, those percentages for the whole population (vaccinate and non-vaccinated) drop to 7.5%, 45% and 30%.
Covid–19, like flu, is a seasonal respiratory infection caused by a virus routinely produces new strains, and effectiveness percentages at those sorts of levels are nowhere near the levels needed to achieve herd immunity. In this narrative, Hancock and the rest of the Establishment have simply backed the wrong horse. Dr No rather suspects this is where Whitty's recent in-and-out of-lockdowns-forever narrative stems from. Unlike the other goons, he has realised the vaccine may never be capable of adequately controlling covid–19 at a population/herd immunity level, and that can only mean one thing, on and off lockdowns forever. For the rest of us, that narrative might instead mean there is simply no point in mass quasi-compulsory vaccination, because, for very plausible, but as yet unproven reasons, it can never achieve its stated aim.
The third narrative is the first narrative taken a step further, by asking what could possibly go wrong? After all, vaccines are one of the great success stories of modern medicine. But, according to this narrative, because the vaccine is so new, there is an awful lot more we don't know, over and above the relatively simple to answer question of individual side-effects. What if the vaccine causes worse disease in some recipients, through the process of antibody-dependent enhancement (ADE), or perhaps more accurately, vaccine-associated disease enhancement (VADE)? These reactions, which suffer from a confusing plurality of definitions and abbreviations, generally involve one of two mechanisms. In the first, sub-optimal antibodies paradoxically facilitate infection by the virus, leading to more severe infection. In the second, the body's immune system over-reacts, and it is this over-reaction that causes more severe disease. A balanced and reasonably accessible, and indeed not unduly pessimistic, account of ADE can be found here, with a more technical account available here.
What else could possibly go wrong? Most vaccines are given prophylactically, before exposure to the risk of infection, so immunity has time to develop. Unusually, mass covid vaccination is being rolled out while the virus is in active circulation, meaning that people can, and will, get infected — as our erstwhile Health Secretary Jeremy Hunt has so helpfully shown us — while their immune system is in the throes of developing immunity, and they only have partial immunity. This, as a German virologist has emphatically pointed out (click on the bit.ly link to get a fuller treatment), is the ideal breeding ground for new vaccine resistant strains of the virus. Just as indiscriminate (mass) and inadequate (not fully effective) antibiotic use inevitably gives rise, through simple natural selection, to antibiotic resistant bacteria, so too could mass vaccination while the virus is in active circulation  programme create the ideal conditions for new vaccine resistant strains of the virus to emerge.
None of this is proven, but it is plausible enough to exist as a narrative, without any taint of conspiracy theory. Indeed, the idea that vaccination against a circulating pathogen has the potential to aggravate disease dynamics, just as careless and indiscriminate antibiotic use all but guarantees antibiotic resistance, considerably predates covid–19, and cannot be dismissed as the mere fancies of covid deluded minds. Instead, they raise valid questions that we do not yet know the answers to, and so deserve thorough , if necessarily sceptical, investigation.
Dr No is not an anti-vaxxer, but he is profoundly anti-not doing the science, and even more anti-saying we know when we don't. Where, pragmatically, does all this leave Dr No, were he an active clinician, able to vaccinate his patients? He would neither advocate vaccine acceptance nor refusal: that is not his job, given all the uncertainties. Instead, he would make sure his patients had all the facts necessary for fully informed consent, and then proceed on the basis of his patient's decision. He would afford exactly the same respect to the brave soul who accepted a still experimental vaccine as to the one who, having considered the matter in the round, decided to brave the world without having the vaccine.