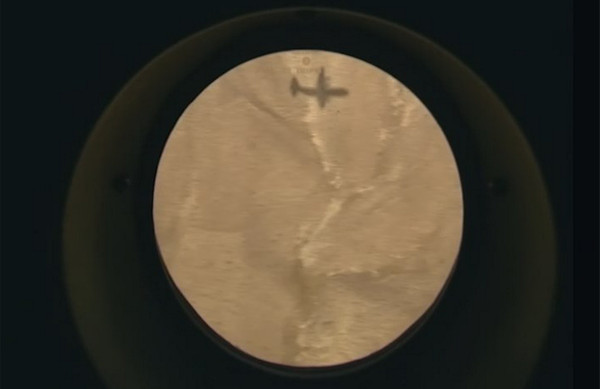 It is now almost a year since the British government decided we couldn't be trusted to look after ourselves. Instead, we need an avalanche of draconian regulations to protect us from our selves, and such is the zeal with which the government has applied these regulations, that we now have hundreds, or thousands if you count the individual clauses, of these intrusive rules that interfere with our normal behaviour. The nation that only eighteen months ago sang Britons never never shall be slaves at the Last Night of the Proms rapidly and voluntarily enslaved itself to these draconian regulations. Even now, over 75% of people polled want social distancing measures, including masks and the two metre rule, to remain in place until at least Autumn 2021. In another poll, over 50% of those polled said they would miss some aspects of lockdown when it is over. Perhaps most bizarrely of all, almost half of those polled think they look as good as, or better, wearing a mask, than they look when not wearing one. In contrast, in Germany, a land once described as a nation of automatons led by a lunatic who looks like a clown, 60% of people polled think that their lockdown should be eased. Today, it is the Germans, and indeed many other European nations, who refuse to be slaves, while we have become the nation of automatons led by a lunatic who looks like a clown.
Most amazingly of all, none of the major non-pharmaceutical interventions — lockdowns, mandatory masks and mass testing — have any incontrovertible evidence that they work. Absence of evidence is of course not the same as evidence of absence, but equally importantly, neither is it the same as evidence of presence. The "obvs, innit" brigade deserve their honorary membership of the Flat Earth Society, and the post hoc proponents need to be reminded that post hoc works just as well to prove astrology works. Instead, we all need to remember that what slender circumstantial evidence there is, which can be summarised as the repeated finding that shape of the epidemic curve remains pretty constant regardless of the laxity or severity of the measures imposed — tends to point in the direction of no effect. This is not a disguised post hoc argument, because there is no within country B that follows A; instead, the observations are contemporaneous between country comparisons, where B happens even in the absence of A; more post hoc ergo noctor cock than post hoc ergo propter hoc. 
At the same time, unproven but plausible arguments can be made that the non-pharmaceutical interventions have harmful effects. Many of these arguments rely on post hoc reasoning, and so in all fairness we should dismiss them, though it does strain credulity to say lockdowns have not caused economic damage, or social and personal distress. There is even a possibility, again, unproven but plausible, and well argued here, that lockdowns may even give the virus a leg up, by inadvertently selecting more transmissible strains. Paradoxically, by creating an environment where the virus struggles to spread, only the fittest, that is to say most transmissible, strains can spread and so survive, and so in time lockdowns, masking and social distancing all defeat the very purpose of their introduction.       
Even the gloating over the success of vaccination is premature, given that saturation vaccination of those aged 80 and over, who only make up around five percent of the population, only reached levels of fifty percent and over in mid January. Allowing say three weeks of lag for immunity to appear, and then a further three infection to death weeks, the earliest we can expect to see any effect from vaccination is about now. The mid January peak in deaths, and subsequent steep decline, cannot be attributed to the vaccine. On the other side of the coin, although we already have millions of person-years of exposure to the coronavirus vaccines, the rude fact remains that we have only three months experience of routine clinical use of the vaccine, and so cannot yet know — unless a modern day Uri Geller has worked out how to bend time's arrow — the medium to long term effectiveness or side-effects of the vaccines. They may work, they may not; they may have long term side effects, they may not; we simply don't know. This is not, of course, an argument to stop the roll out of the vaccines, because their benefits may well turn out to outweigh their harms, but it is an argument for proper informed consent, including an expression that the vaccines are to all intents and purposes still experimental, and it is an argument to respect, without let or hindrance, the decisions of those who decide, as they are entitled to decide, that an experiment treatment is not of their choice.
The bottom line is that a year into the pandemic, we know quite a lot about the natural history and epidemiology of the disease, but remarkably little about its control, detection and treatment. We don't know whether the non-pharmaceutical interventions work or not. We have in the main two lines of testing, and both are flawed, with one being too sensitive, and the other not sensitive enough, and we have no idea whether mass testing produces a net benefit, or a net harm. We have found some treatments that improve survival in serious disease, but we are nowhere nearer a cure today than we were a year ago. We hope, but don't know, that the vaccine will turn out to be both safe and effective; and so must be patient until we get the answer.
The title, and image, for this post comes from But What If the People Are Stupid, episode 4 of Adam Curtis's Can't Get You Out of My Head, which Dr No continues to drink in like champagne, on the basis that both make one feel one knows more about things than one really does. At about 14m30s in, Curtis narrates how Wei Jingsheng, a charismatic anti-Deng Xiaoping rebel in China, started putting up posters declaring "We want no more gods or emperors or saviours of any kind. We want to be our own masters. Everything that is happening now is just a new-fangled lie. Deng is just a new fascist dictator." This may not be an exact translation, but it sure set Dr No thinking: perhaps he, and others who think like him, have more in common with a 1978 Chinese human rights activist, than we do with our current government of today.