The Empire of Covid Passport Tsar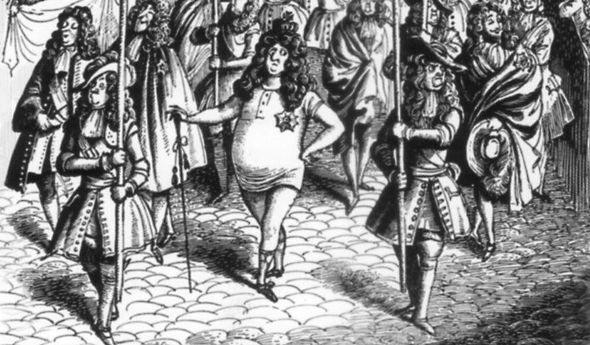 Let us be clear from the start: the case, the whole case, and nothing but the case for the introduction covid vaccine passports rests on a single premise: that covid vaccination reduces the risk of onward transmission of covid–19 by vaccinated individuals. That is the alpha and the omega in the Empire of the Covid Passport Tsar. If folk, be they vaccinated or unvaccinated, are as likely the catch covid from a vaccinated individual as they to catch it from an unvaccinated individual, then there is no case for covid vaccine passport. The Covid Passport Tsar has no clothes, and more importantly, he has no evidence, and stands revealed as the model tyrant from Albert Camus' 1950s observation: 'Le bien-être du peuple en particulier a toujours été l'alibi des tyrans, et il offre de plus l'avantage de donner bonne conscience aux domestiques de la tyrannie' (The well-being of the people in particular has always been the alibi of tyrants, and it offers the additional advantage of giving the servants of tyranny a good conscience).
There are two factors we need to consider when we consider the risks of covid transmission by the vaccinated and the unvaccinated. The first is how likely are vaccinated people to get infected, compared to unvaccinated people. Even if the risk of transmission by an individual remains the same, if there are less infected people in a room full of vaccinated people compared to a room full of unvaccinated people, then, other things being equal, the number of secondary infections will be lower in the room full of vaccinated people. Let us for convenience call this susceptibility. The second factor we need to consider is transmissibility, the risk of an infected person transmitting the infection to another individual. It could be the case, for example, that both the vaccinated and unvaccinated are equally susceptible, but the vaccinated are less infectious, and so transmit less infections. Or not. We need some evidence.
The susceptibility question — are vaccinated individuals more or less susceptible to covid infection — is relatively easy to answer. For the past several weeks, UKHSA's regular vaccine surveillance reports have shown that vaccinated individuals are more likely to be infected with covid than unvaccinated individuals. Putting aside UKHSA's increasingly desperate explanations as to why their own data couldn't possibly be right, the latest report shows that, in most age groups (18 to 69 years olds), vaccinated people are about twice as likely to be PCR positive than unvaccinated individuals. Imagine two huge supermarkets, one full of 10,000 vaccinated individuals, the other full of 10,000 unvaccinated individuals. The vaccinated supermarket will have within it very roughly, using back of the envelope averages, around 230 infected individuals, while the unvaccinated supermarket will have 122 infected individuals. Your chances of not getting infected are better in the unvaccinated supermarket. As a sanity check, these numbers are broadly in line with ONS's contemporary prevalence estimates of around one in 50, or 2%, of the population, or 200 of 10,000 people, being infected.
The transmissibility question — are vaccinated individuals more or less likely to transmit covid — is a whole lot more tricky to answer, because it needs sound epidemiological work to get an answer. Ideally, we want a cohort study: a cohort of the vaccinated, matched to unvaccinated controls, who are then followed up to determine not just who get infected, but then how many people the infected then go on to infect. It means doing a lot of PCR tests on a lot of people, regardless of symptom status, so you track asymptomatic as well as symptomatic infections, as well as thorough contact tracing, with follow up to see whether they get infected. Such studies are not for the faint hearted, which is why they are rare, but they have recently started to appear, with two being of particular interest.
The first study, published in early November, but using earlier data from September 2020 to May 2021, was done in Singapore, a near ideal setting for such a study, given Singapore's island city-state status, and the rigour of its quarantine and contact tracing habits. It explicitly set out to determine the 'Impact of …Vaccination on SARS-CoV-2 Secondary Attack Rate Among Household Close Contacts' using a retrospective cohort design. It did find a modest vaccine effect against delta acquisition (ie any PCR positive result, whether the individual was symptomatic or not), with a vaccine effectiveness of around 60% (60% fewer exposed individuals will get infected), which is at odds with UKHSA's current rates, but there you go. But what about the secondary attack rate by index case vaccination, the finding we want from this study? Here, the study reports an adjusted odds ratio of 0.73 in favour of vaccination, but the confidence interval is wide (0.38 – 1.40), and includes 1, leaving the authors no alternative but to conclude that 'Close-contacts of vaccinated Delta-infected indexes did not have statistically significant reduced risk of acquisition compared with unvaccinated Delta-infected indexes'.
The study, though commendably thorough in both testing and contact tracing, is inevitably plagued by small numbers, meaning low statistical power, and so a compromised ability to detect a small but true difference. Nonetheless, we are where we are, and this study shows no statistically significant difference in transmission between vaccinated and unvaccinated index cases. A larger study with greater statistical power might — or might not, we just don't know — have detected an effect, but it is highly unlikely that any such result would be a world shattering result that would put lead in the Covid Passport Tsar's pencil. As things stand, the case for covid passports has not been made.
The second study was broadly similar to the Singapore study, but was conducted in England. Published in late October 2021, it too used a cohort design, and reasonably thorough (England is not Singapore…) PCR testing and contact tracing to, among other primary objectives, 'assess the secondary attack rate (SAR) in household contacts stratified by contact vaccination status and the index cases' vaccination status'. We have what we need: a cohort design, with a primary objective of determining secondary attack rates in close contacts by index case vaccination status. The study covers a longer period that the Singapore study, September 2020 to September 2021, but only managed to recruit a fraction of the number of close contacts, hundreds rather than thousands, despite an order of magnitude difference in population size, which does raise questions about how representative the sample was.
But, again, we are where we are. As in the Singapore study, the English study found a modest point estimate for a vaccine effect in preventing infection in the vaccinated, but this time it was not significant (vaccine effectiveness estimate for any infection, both symptomatic and asymptomatic, 34%, 95% CI a rather eye watering -15 to 60). The secondary attack rate by index case vaccination status (the chances of a vaccinated individual, compared to an unvaccinated individual, transmitting covid to a household contact) was marginally higher for vaccinated individuals, at 25%, compared to 23% for unvaccinated index cases, but of course is not statistically significant: in other words, there is, on the basis of this study, no difference in transmission from vaccinated and unvaccinated index cases. The authors rather archly conclude that their findings show 'that breakthrough infections in fully vaccinated people can efficiently transmit infection in the household setting'. An accompanying editorial is blunter: 'this study unfortunately also highlights that the vaccine effect on reducing transmission is minimal in the context of delta variant circulation'.
The English study was also plagued with small numbers, and so low statistical power. Nonetheless, unlike most if not all other studies of vaccine effectiveness against transmission (VET), both these studies routinely PCR tested all household close contacts, regardless of symptoms, an essential step if true VET is to be calculated, because it removes potential bias caused by selective testing. This matters — which means it rules out most transmission studies — because without routine testing, most subjects are not followed up: you have no way of knowing whether they were positive, but didn't get tested, or were real negatives. With that potential bias taken care of, both studies failed to demonstrate any significant difference in covid transmission by vaccinated and unvaccinated individuals in household settings. It is possible there is a small effect that was missed because of the low statistical power of both studies, but any such effect, by definition, is small, and while future larger studies may demonstrate its statistical significance, they are unlikely to demonstrate any clinical, real world significance. Both studies show that the vaccine effect on reducing transmission is minimal.
Those who still cannot see that the Covid Passport Tsar has no clothes might argue that both studies only covered close household contact transmission, and so cannot be extended to cover broader community transmission. But consider this: the covid vaccine passport is intended to reduce transmission in settings that, from an infection risk point of view, are close contact settings: the night club and the football terrace, the church congregation and the crowded assembly. That is their whole point. If the vaccines are unable to reduce transmission in the common close contact setting of the household, it is highly unlikely that they will reduce transmission in other close contact settings. We have no alternative but to conclude covid vaccines have minimal effects on covid onward transmission rates. New strains, including Omicron, are equally likely, if not even more likely, to be unrestrained by vaccination.
The Covid Passport Tsar has no clothes, and, more importantly, he has no evidence. There may or may not be a small effect, but it can only be trivial, the sort of effect that, given sufficient numbers, can be statistically significant, but has no real world significance, or, to stick with the sartorial, it is but a paper jockstrap. In practical terms, in the real world, covid vaccine passports are meaningless, and therefore cannot provide any medical or any public health benefit. Those who fancy covid vaccine passports do have benefit have no doubt trapped themselves in the second half of the quote from Camus, the good conscience delusion; for the rest of us, we would do well to recall the first part of the quote: the well-being of the people in particular has always been the alibi of tyrants. Beware the Covid Passport Tsar, bearing gifts of freedom and movement, for he is really a tyrant in disguise.
Not exactly the most festive of posts. Nonetheless, Dr No begs to take this opportunity to thank all his readers for their continued interest and many welcome contributions, and to wish you all the very best compliments of the season.