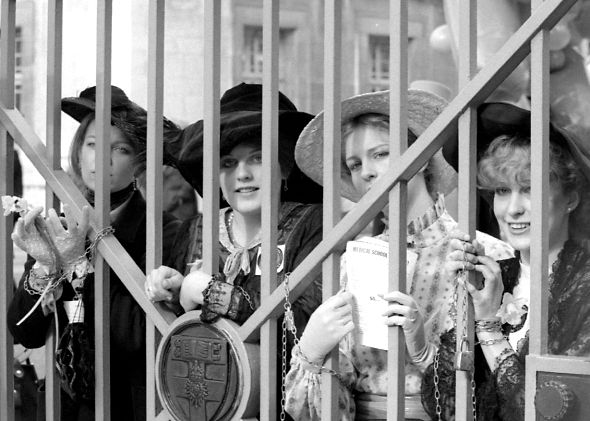 Covid — the perfect public health emergency that just keeps on giving. Each new scariant is only ever one step away from the next new scariant — an endless flow of new worries, Fergie forecasts and government responses, forever clogging up the mainstream media, like logs in a log jam. Behind the puppetry, for an authoritarian government hell bent on passing draconian laws and regulations with the minimum of scrutiny, covid is the perfect enabling epidemic, because it allows the government to get into the swing of passing law by diktat, or secondary legislation, which is almost never subject to meaningful parliamentary scrutiny. The backstops against bad secondary legislation, the arcane the negative and affirmative procedures, haven't been used in anger since the late 1970s. In practice, the instruments of secondary legislation sail through Parliament like ships in the night, unseen, unheard, and unopposed. As of 10th December 2021, the government has laid 1,788 SIs (Statutory Instruments, the name given to this form of secondary legislation) before parliament since January 2020, of which 546, or 31%, were covid related. Truly, covid is the enabling epidemic that just keeps on giving.
If SIs are the back door through which unwelcome legislation is dumped on an unsuspecting public, then the front door through which the dictating minister strolls is increasingly the odious parliamentary menace of the skeleton bill. So called because they have no meat on them, skeleton bills provide, albeit through scrutinised primary legislation, a set of delegated powers to ministers to make unscrutinised secondary legislation. Skeleton bills are, when they become law, in effect enabling acts, in just the same way that Germany's Enabling Act of 1933, passed by the Reichstag, enabled Hitler's government to make law without involving the Reichstag, because they allow ministers to make law without involving parliament in any meaningful way. The only difference, and it is only a difference of degree, between our covert enabling acts and Germany's in the open Enabling Act is that ours, at least for now, are power and sector specific, whereas the German Enabling Act had global effect across the board. The underlying principle, a substantial shift of power from parliament to the executive, remains identical.
Many of the contentious bills currently before parliament are skeleton bills that contain far too many delegated powers, the licence to legislate clauses that empower ministers to make secondary legislation on the hoof, without consulting parliament. The Health and Social Care Bill 2021 has no less then 138 such powers (see para 14 here), including seven draconian Henry VIII powers, named after the Tudor monarch who discovered his own new ways of legislating when things weren't going his way. These clauses — Dr No prefers to call them Hitler clauses — allow secondary, and so unscrutinised, powers to be used to amend primary legislation. Don't forget, delegated powers are hardly ever blocked. Of the 170,000 SIs laid before parliament since 1950, only seventeen have been rejected by either the Commons or the Lords in all that time. SIs represent, to all intents and purposes, rule by diktat.      
Another, but not the only, current bill shot though with delegated powers is the Police, Crime, Sentencing and Courts Bill, which by early September had no less than 62 such powers, and now has many more (no official tally has been kept), including at least one Hitler clause. These late additions to the bill appear through another odious menace to parliamentary democracy, late stage amendments stapled to the back of the bill as it approaches the end of its journey though parliament. Although the mechanism is different to the use of delegated powers, the effect is the same: government introduces controversial law that in effect bypasses meaningful parliamentary scrutiny. Let us consider how this might work in practice.
On or about 24th November, the Home Office added a wad of new amendments to the Police, Crime, Sentencing and Courts Bill (PCSCB). The bill at this time had all but ended its passage through parliament, leaving precious little time for scrutiny, let alone amendments to the amendments. Lord Falconer, one time Lord Chancellor and Justice Secretary under Labour, was not amused: 'Commons excluded, Lords marginalised, Parl[iament] neutralised'. As well he might be outraged: the clauses in the amendments are far from trivial. They introduce a swathe of new offences aimed at, for the most part, peaceful protest. Not only is there a new offence of 'locking on', protesting by attaching oneself to another person or object, or land, in such a way as to cause, or be able to cause, 'serious disruption', there is even an offence of merely 'being equipped for locking on'. You might have popped out to the shops to buy some superglue, but what if the police have you fingered as a protester? Ullo, ullo, ullo, what have we here? At least you will only be liable for a fine. If you lock on, and are deemed to have caused, or might have caused, 'serious disruption', you face, on summary conviction, a possible jail term 'not exceeding 51 weeks'.
The problem is that even at this late stage in the bill's passage, 'serious disruption' is not defined in any practical sense. One person's 'minor inconvenience' might be another's 'serious disruption'. Instead of defining 'serious disruption', the bill ducks the issue by — Dr No is sure you have guessed it — relying on delegated powers. The PCSCB amends the Public Order Act 1986 by adding (in three places, emphasis added) "(12) The Secretary of State may by regulations make provision about the meaning for the purposes of this section of— (a) serious disruption to the activities of an organisation which are carried on in the vicinity of a public procession, or (b) serious disruption to the life of the community". Although the additions are clause specific, they remain the only place in the bill where the meaning of serious disruption is mentioned. Now let us turn to the locking on offences, tacked onto the bill by the late stage amendments (see page 68 et seq.). These do require intent to cause 'serious disruption' to achieve conviction, but 'serious disruption' has yet to be defined, and when it is defined, it will be at the minister's whim.
The photo at the top of this post was taken by Dr No in 1980, at a protest against moves to absorb, without trace, his medical school, the Royal Free Hospital School of Medicine, into a megalithic University College School of Medicine and Dentistry. Naturally we protested, and, as part of the protest, some of our finest chained themselves — the term absurd term locking on wasn't in use back then — to the gates of Senate House, the University of London's central administrative building. As publicity for our plight, it worked — a similar photo made it onto the front page of The Times — but if some medical students did the same thing today, once the PCSCB becomes law, would they find themselves convicted of 'the offence of locking on', and so liable to 'imprisonment for a term not exceeding 51 weeks, to a fine or to both'? New ways of legislating that can allow brilliant medical careers be blighted before they have even begun, merely on a whim of ministerial diktat? What on earth is our country turning into?