Lies Damned Lies and Best Endeavours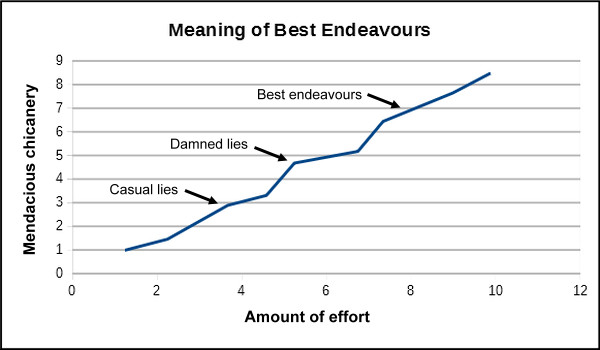 In its efforts to create a troubling and gruesome public opinion atmosphere over covid, the government of People's Republic of Great Britain have never felt in the least bit shy about inflating the numbers to serve its purposes. Dr No, and a good many other observers, have consistently pointed out the artifice of relying meaningless positive PCR tests to define cases, and of allowing covid to trump the natural underlying cause of death on death certificates. Both conveniently inflate the numbers, such that we might observe that the authorities look at a covid number in the same way that a party organiser looks at a balloon, as something to be inflated. Given flagrant inflation of two of the three main covid numbers, cases and deaths, might it also be the case that the third number, hospitalisations, is also inflated?
Numbers on hospitalisations by cause are notoriously unreliable. They rely on both the doctor putting the right diagnosis in the notes, and the coding clerks extracting the right data from the notes, and both processes are far from perfect. Errors are far from rare, as can be seen here, and these are only identified, albeit corrected, errors. Coding rules and criteria change from time to time, and so it is not in the least bit surprising that difference reports on daily hospitalisation numbers vary, despite claiming to represent the same thing. Add in the complexities of ways of defining covid admissions — usually a recent or in hospital PCR test, so subject to all the regular PCR test shenanigans — and the result is a right royal porridge of numbers that just gets thicker the more you stir it. With these caveats in mind, what can we nonetheless find out about covid admissions?
Until now, Dr No has only looked at admission numbers, suspecting that they were inflated — if only because patients are more likely to get a covid test than have a hot lunch in hospital these days — but unable to find any evidence that this is the case. Then by good fortune he noticed this week a supplementary report, buried at the bottom of the NHS's Covid–19 Hospital Activity page. It contains, from late June 2021, daily numbers of beds occupied by all patients with covid–19 and, in a separate table, those who had a primary diagnosis of covid–19. Bingo! It's not admissions, it's bums in beds, but that's good enough. By simple subtraction we can plot those who were in hospital with covid as the primary diagnosis, and those who were in hospital for some other reason, who just happened to have covid at the same time. Figure 1 shows the results.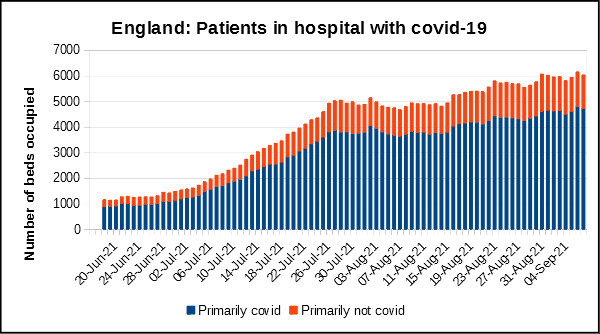 Figure 1: the daily number of beds occupied in England by patients 'with' covid–19
The preamble before the link to the supplementary report contains some mellifluous waffle about not putting too much stock in the numbers, on account of the fact trusts only assemble the data on a 'best endeavours' basis. Nonetheless, best endeavours notwithstanding, the chart shows that around 20% of patients in hospital 'with' covid are not in hospital 'for' covid; or to put it in inflationary terms, the numbers with a primary diagnosis of covid–19 have been inflated by 25% or so to generate what the NHS calls the 'headline published numbers [which] to date have been "inpatients with confirmed Covid" without differentiating between those in hospital "for" Covid and those in hospital "with" Covid'. The headline numbers are inflated, by including patients with coincidental covid, in hospital for a non-covid reason.
It is now clear that all three of the three main measures of covid–19 activity — 'cases'  (quotes, because they are actually test positives, not cases), admissions and deaths — are all inflated; and, as Dr No's esteemed colleague Goldfinger likes to say, when things happen in threes, the first time is happenstance, the second is coincidence, and the third is enemy action. Make no mistake, the government has been deliberately and systematically using its 'best endeavours' to inflate covid–19 numbers, the better to cower people into submission. Dr No's advice? Don't be fooled by this mendacious chicanery.