On Having One's Hat and Eating It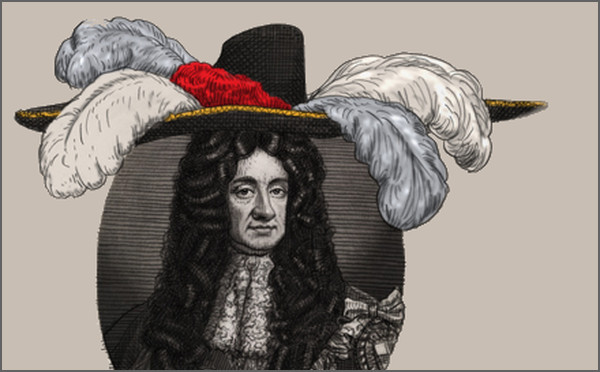 Dr No is surprised. Today's ONS England and Wales weekly mortality report does not show the fall in deaths he confidently predicted in his last post. The rate of increase has certainly slowed, but there is no gainsaying the fact that the total number of deaths registered in England and Wales in week 2, 2021 has gone up compared to week 1, 2021. Wales did in fact show a slight fall of 28 deaths, but England's 318 extra deaths meant an overall rise. This is against a backdrop of both Scotland and Northern Ireland reporting recent falls in the number of weekly deaths. Nonetheless, England and Wales, or rather England, deaths did rise, and a rise is not a fall. Is part or all of Dr No's hat destined for the slow cooker?
Here are the latest charts from the four nations, showing weekly all cause mortality and the recent five year average. Dr No has pointed out earlier that this is a loaded, or rather unloaded, benchmark, given that it is a brief snapshot of a period when mortality was at a historical low. Nonetheless, it has some use as a guess of where we might have been, all other things being equal, so Dr No has left the lines on the charts. All are by date of registration, not death. Sources are in the captions.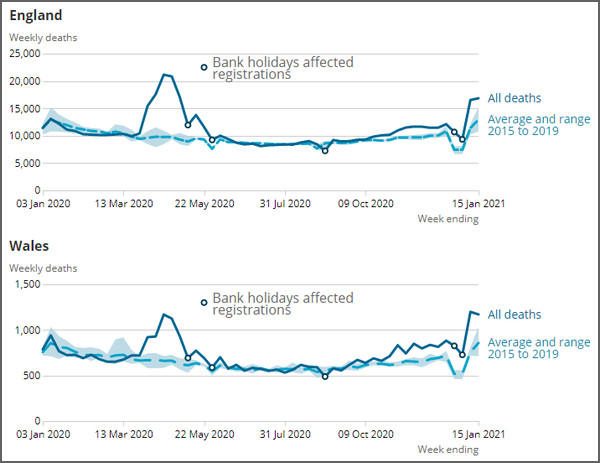 Figure 1: England and Wales all cause weekly mortality up to week ending 15th January. Source: ONS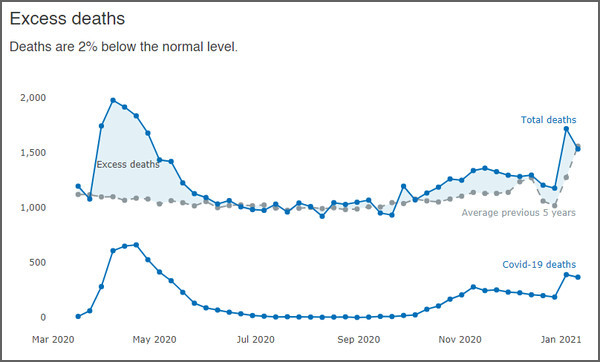 Figure 2: Scotland all cause weekly mortality up to week beginning 11th January. Source: Scottish Government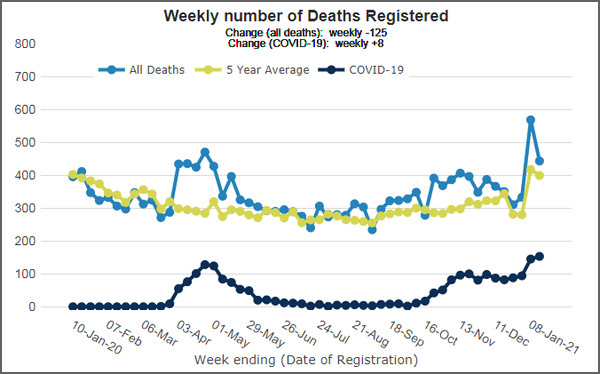 Figure 3: Northern Ireland all cause weekly mortality up to week ending 15th January. Source: NISRA
England is the odd one out. All three other nations show falls in registered deaths, with sharp falls in Scotland and Northern Ireland, with deaths either below or just above the five year average, yet England shows a small rise. One possible explanation, age of the population, with England having an older population, is unlikely, as all four nations have similar population age distributions for older age groups. As this is all cause mortality, there can be no underlying explanation based on attribution of cause of deaths. Size of population might be a factor, with smaller nations having greater week on week volatility, but that would imply randomness, one nation goes up, another goes down, when in fact all three nations with falling death rates started the fall at the same time.
'When you have eliminated the impossible, whatever remains, however improbable, must be the truth,' said Sherlock Holmes. Mindful of the Holmesian fallacy — that we may not have considered all the possibilities, let alone eliminated them as being impossible — it appears there was a rise in all cause mortality during January. If we apply Dr NoNo's EuroMOMO styled de-bank holiday transformation, according to a method described by Dr No in a recent post, we end up with Figure 4.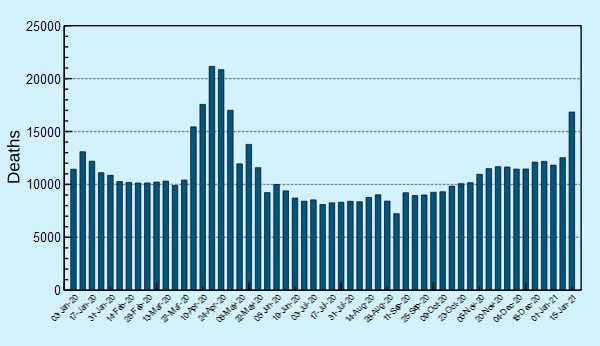 Figure 4: England (only) weekly all cause mortality up to week ending 15th January, with Dr No's bank holiday transformation: subtract 4,000 from week 1 2021, and add back, 2,500 to week 53 2020 and 1,500 to week 52 2020. Source (for unadjusted data): ONS
The rise is still there, obviously, though perhaps minimally less stark as it is not preceded by two weeks of low counts. Tempted as he might be to flatten the spike — the Dr NoNo transformation applied additionally to week 2 2021 flattens and displaces it somewhat — considers that to be a venture into the realms of excessive speculation. The English week 2 2021 spike, seen against both recent English numbers, and other nations current trends, is an outlier, and only time will tell if it remains an outlier, or whether it is part of — Dr No is going to use the word — an exceptional peak in deaths. Perhaps most of all this is a reminder that just as daily counts always show wild variations, so too can weekly counts be subject to short term influences. Monthly or seasonal counts iron out daily and weekly fluctuations, but reveal seasonal patterns, and annual rates iron things out even further. It may not be easy, but we should not jump to snap conclusions based on one or two weeks worth of observations.
Dr No thinks he should eat a bit of his hat, but keep the rest for later, hopefully to wear, if not to eat…