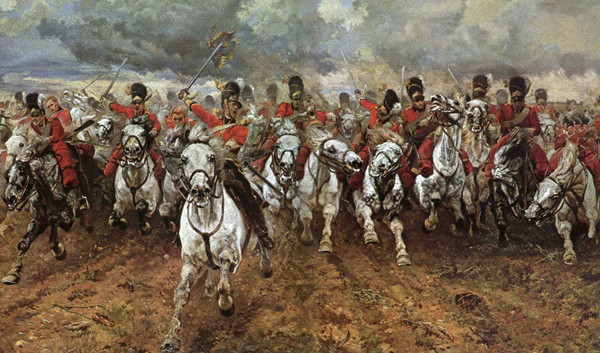 Three months after starting at medical school in 1976, along with his revered copy of Gray's Anatomy, Dr No bought another book that was most definitely not on the official list of recommended reading. Called Limits to Medicine1, by the theologian and philosopher Ivan Illich — an author said to be "extremely dangerous for people of moderate intelligence" — the book and the ideas it contains are better known as, and better described by, the first part of the subtitle, Medical Nemesis. The central premise is that, in the natural order of things, there are limits to what medicine can achieve, and should attempt; and if these hubristic limits are passed, then Nemesis will strike.
In the collection of papers and books that make up his thesis on medical nemesis — it had a protracted and somewhat confused birth over two years — Illich relies heavily on the concept of iatrogenic harm, harm to health caused by medical activity. He identifies three types of iatrogenesis. The first is clinical iatrogenesis, the direct clinical harm done to a patient by medical interference. Adverse effects from drugs, operations that go wrong and hospital acquired infections are all examples of clinical iatrogenesis, with the common theme being that they are all clinical conditions for which, as Illich puts it, the remedy, doctor or hospital are the pathogens, or "sickening" agents.
The second type of iatrogenesis is social iatrogenesis, which we today recognise as the medicalization of ordinary life. The transformation of dyscopia into depression, treated with anti-depressants, and the screening for and treatment of high cholesterol in otherwise well people, treated with statins, are both examples. So too is the expectation of an antibiotic for a common cold caused by a virus, when whisky and lemon, honey and paracetamol are all that is needed. The common theme in social iatrogenesis is hubristic expropriation of normal, everyday life, and all that goes with it, by the medical establishment.
The third type of iatrogenesis identified by Illich, cultural iatrogenesis, is even more pervasive. It sets in when the zeitgeist shifts to allow the medical establishment to interfere with some of the most profound, yet still natural, ways of being human, from birth, through suffering, to death. Birth, itself a natural event, becomes an exclusively medical event, managed in hospital under the control of white coats. Death, once something that happened more often than not at home, gets a whole medical industry to itself, brimming with mechanical pathways and mechanised protocols. For Illich, a society's prevailing image of death is, in particular, the ultimate window on its soul, that "reveals the level of independence of its people, their personal relatedness, self-reliance, and aliveness." When the medical establishment has taken control of death, Illich says, then "health, or the autonomous power to cope, has been expropriated down to the last breath."
Clinical iatrogenesis is an obvious harm. But in many ways, the second and third types of iatrogenesis, social and cultural, are both more insidious and, in the long run, more harmful. Both involve the unwarranted removal of autonomous control, or dominion, first over health and then over all life itself, from the cradle to the grave; and to the extent that individuals lose that control, that dominion, they become ever less resilient, and so weaker, and sicker. It is the very act of removing autonomous control — the expropriation — of health and life, that brings about the weakness and sickness. The individual, relieved of all personal responsibility for health, has but to submit to the will and ministrations of the medical establishment, and in this abdication, the individual's capacity to suffer the slings and arrows of outrageous fortune at first atrophies, and then dies.
Always controversial, Illich's ideas are still nonetheless very relevant today. The rise in recent years of safetyism, the urgent and pressing desire to be kept safe, at all times, and at whatever the cost, creates a rich and fertile ground for an iatrogenic land grab on a continental scale. Small wonder, then, that when covid–19 came along, the politico-medical establishment made its grab. From the clinical iatrogenesis caused by the misappropriation of non-covid NHS services to manage covid–19, through to the social iatrogenesis of mass screening and indiscriminate masking, to the ultimate cultural iatrogenesis of interference in all aspects of our lives, through social controls and lockdowns, all harmonised under a narrative that says the only way to conquer covid is through top down politico-medical control — the cavalry narrative, of Moonshots and vaccines — we have lost, or in Illich's terms, had expropriated, our individual ability to manage, and live with, covid–19. The greater the expropriation, the more we lose, again in Illich's words, our independence, our personal relatedness, our self-reliance and our aliveness. In short, we lose much of what it is to be human.
If Illich is strong on diagnosis, he is less sure-footed on a cure. But for us, caught up in the biggest iatrogenic land grab ever seen, the remedy is clear. Just as Alex Paton, with the help of his brother-in-law, an orthopaedic surgeon, says in a review of an early version of Medical Nemesis, better to be the individual who takes up bicycling, than the patient who attends the physiotherapy department. We must reject the cavalry narrative, that some external medical solution, be it mass screening, mass vaccination or whatever mass fantasy next grabs the politico-medical establishment's fancy, and take back our autonomy, our control of our lives, and so, ultimately, our human capacity to live with the pain, suffering and unavoidable deaths from what remains — Dr No is as sure as ever on this crucial point — just another seasonal flu like illness.
1. Illich, I. (1976) Limits to Medicine. Medical Nemesis: The Expropriation of Health. Marion Boyars Publishers Ltd, London. ISBN 0714525138. This late version (which is the one Dr No has) describes itself as the 'definitive version of Medical Nemesis – The Expropriation of Health'.