There Is No Managed Way Out Of Covid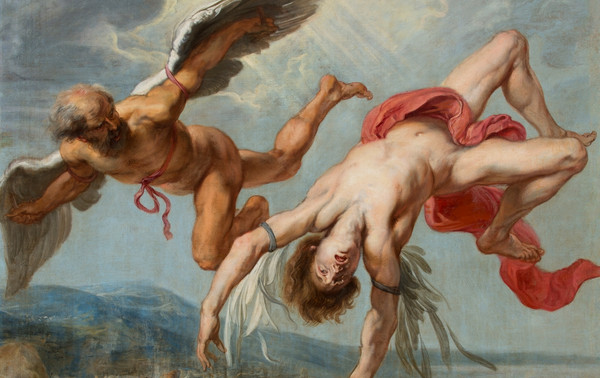 One of the most potent core beliefs of the covid activists — those who want to see more done on a grand scale to control the virus — is that, one way or another, we can manage our way out of covid. Whether the action is sharper and harder lockdowns, or bigger and better mandatory masks, or more frequent and wider ranging testing, the core belief is the same: it is by concerted managed effort that we will control the virus. Dr No, ever the sceptic, has his doubts. Might it be that while all this action makes the activists feel better in themselves, the stark reality is that they are blind hamsters running ever faster in their wheels, oblivious to the fact that however hard or fast they run, they will never get anywhere? Could it simply be that there is no grand scale managed solution to covid, and the pretence that there is lies somewhere between foolish folly and reckless hubris?
Six or so months into covid, we can see that the large scale managed solutions fall into three main strands: mass testing, social control and vaccine development. All three operate or will operate at a national level, and all three involve colossal costs. They are, by any standard, colossal attempts to manage our way out of covid, so let us take a canter through the three to see how they are shaping up to the challenge of delivering us from covid. Are they working as intended, or are they drawing us ever closer to an endless unwinnable war against an invisible enemy, a biological Vietnam against a virus that can never be beaten?
Lets start with mass testing (and so, indirectly, track trace and isolate). To date, it has been an abject failure. Despite hundreds of thousands of daily tests, the posidemic — a term Dr No suggests is the most accurate one to describe an increase in positive test results — is resolutely on the rise. Posts on this blog have detailed the many inherent flaws in PCT tests, but there are wider flaws too. The social and financial consequences of a positive result create counter incentives, and folk inevitably modify their behaviour to suit. Those forced to give contact details provide false details. Those with symptoms know that if they test positive, their lives will be disrupted, and so simply decline to be tested. Add in the amateur and sloppy collation and presentation of covid test statistics, and what we see is a creaking engine that generates all heat and no light.
Ah, say the activists, Operation Moonshot will fix that, pointing to a beguiling recent 'Perspective' in the NEJM that claims cheap rapid testing is just the ticket to get us out of this covid mess. But it won't. Putting aside the logistical fantasy and fantastical costs of testing every person in the country on a weekly basis, which if it were ever to come about would gridlock the country in days, and the excoriating nightmare of false positives and negatives given the price paid for cheapness and rapidity is lower sensitivity and specificity, we already know that regular cheap as chips rapid testing doesn't work. The White House used regular, most likely daily, rapid testing, and look what happened — the now infamous White House Outbreak (if there was one: perhaps it was faked, to create the myth of an invincible president — which takes managed ways out of covid to an entirely new level — but lets assume it did happen). The reality is that routine rapid testing has all the flaws of the current PCR based regime, and then adds some gratuitous flaws of its own.
Ah, but tests will get better, say the activists. Maybe – but don't forget the false positive problem. Let us imagine a cheap rapid test that has 99.75% specificity — current ones have around 98% specificity (in symptomatic people with the flawed PCR as the gold standard, see link above), so 99.75% is a substantial, and most likely unachievable, improvement — and then run Operation Moonshot on a UK that just happens to miraculously 100% covid free. Not everyone gets a test, so lets say 60 million get tested (as a benchmark, so far, we have to date done just under 25 million tests in total). If we do that, we will, through false positives alone, get 150,000 positives. As a benchmark, the government reported 13,864 positives yesterday (Friday). If we test everyone once a week, as Operation Moonshot proposes, we will, assuming the false positives get randomly distributed, get around 7,500,000 positives — that's over 10% of the population — over the course of a year, even when the UK is 100% covid free. This is the hubris of mass testing: not only will it fail to provide a managed way out of covid, it will perpetuate the 'pandemic' indefinitely, even if there no circulating virus.
The second strand, social controls through social distancing and its coercive cousins has similar operational flaws, but that's just the start of the problems these troubling draconian measures have. If a test swab is a 'little scratch' on the back of a single throat, then the collective effect of social controls, on society as a whole, on normal life, is nothing short of a stab in the back, repeated time and time again. You can only stab something in the back so many times before it dies, and that is what these relentless repeated on-off controls will do. They will kill not just the economy, but our whole way of life, our place among our family and friends, the arts, the very things that we hold most dear. Even if the measures were to succeed in the narrow aim of controlling the spread of the virus — and the evidence remains equivocal at best, with Dr No inclined to the view, such as it is, that the measures have little or not effect, with other factors such as seasonality and natural immunity accounting for the rises and falls in case numbers — then, if ever there was a case of the cure being worse than the disease, then social and coercive controls to fix covid must surely rank as one of the worst.
Lastly, we come to the third, most technological of all, strand, a vaccine, and therapeutics in general. This fix, Dr No accepts, is not inconceivable, but rather than following blind faith in technology, Dr No suggests a small but potent dose of realism. The fact is we have never before developed a safe effective vaccine for a coronavirus, partly because of events — both SARS and MERS one way or another fizzled out, removing the incentive to develop a vaccine — and partly because of biology. The coronaviruses, and the immune responses they provoke, are somewhat ephemeral. The virus mutates, making it a changing target, and furthermore it appears immunity, as for example with the common cold, can be short lived. Another factor working against the arrival of a universal safe and effective in the field vaccine is that older people, those most at risk from the virus, tend to mount a less robust immune response to vaccines.
The omens are not good. The MRC's Common Cold unit failed, despite over forty years of operation, to find a cure or develop a vaccine for the common cold. Other respiratory viral infections, notably influenza, which kills thousands if not tens of thousands a year, are notoriously tricky to vaccinate against, and even more generally, seasonal virus vaccines are always uncertain. We have no vaccine against the respiratory syncytial virus (getting on for half a million infections per season, with getting on for 100 deaths) or any of the common cold viruses. Put frankly, there are no precedents for a safe, effective — as in prevents infection in a significant majority of recipients — vaccine against SARS-CoV-2. That doesn't of course rule out the possibility of getting a vaccine, but it does counsel a healthy dose of substantial realism as we assess out chances of having a vaccine soon, if ever.
There is no current rational sensible managed way out of covid. Instead of indulging ourselves in these hugely expensive hubristic fantasies and follies that we can somehow manage our way out of covid, perhaps the time has come to accept that we are going to have to learn to live with covid — not a counsel to do nothing, but to live with it, sensibly and realistically. The virus is already endemic, and appears to be seasonal — meaning, if so, that the current rise in positives, admissions and deaths isn't the dreaded second wave, it's the expected seasonal rise. Rather than an ever more fevered pursuit of the impossible Holy Grail of a managed exit from covid, perhaps we need more of that quaint British mastery of the art of muddling through. That way we can avoid the dystopian nightmare of a managed and ever more controlled new normal, and get back to the old, familiar, imperfect but oh so human normal normal.