Taking Stock of Covid–19 Testing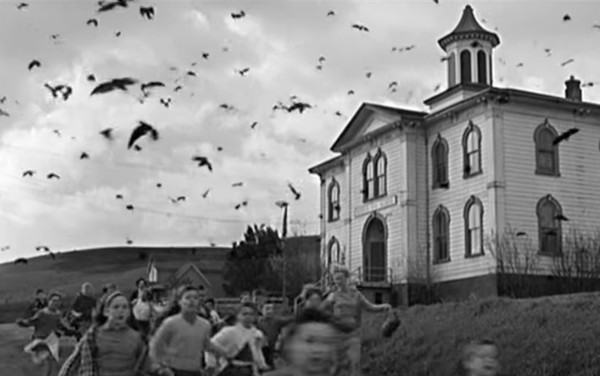 Along with social distancing, which includes that commedia dell'malarkey that is masking, given a mask is a barrier, covid–19 testing is one of the three bendy prongs of our rubber trident against SARS-CoV-2. The third is immunity, howsoever gained, which may yet turn out to be the only prong with a real tip. Testing, the way it's supposed to be, serves three aims. The first, where n = 1, is to make a diagnosis in an individual patient. The second, where n = up to a few dozen, is to identify cases, for contact tracing. The third, where n = up to 67 million or so, is to carry out mass screening, or surveillance. It is hugely expensive, and may, as we shall see, come to be the most expensive covid–19 monetary cost of all, and yet, on the face of it, covid–19 testing is a broken arrow. How shall we count the failures? Let us see.
The vast majority of current covid–19 testing is done using RT-PCR tests for viral RNA. Tests for immunity to SARS-CoV-2 are still in their infancy: we don't yet know enough about the natural history or mechanism of immunity to be sure how to test for it, and furthermore the tests are expensive and take time, further denting their current appeal. There are other tests — see Table 1 below — but for now, we are stuck with PCR tests for viral RNA accounting for almost all of the current covid–19 taking place in all settings. Unfortunately, they are almost as useless as they are ubiquitous.
As we have seen in recent posts, RT-PCR tests were never intended to be diagnostic tests. They take a miniscule fragment of viral RNA, convert it to DNA (the RT, or reverse transcriptase step) and then use a chain reaction (the PCR step) to multiply the amount of DNA until it can be detected. This amplification process is eye-watering in its prodigiousness: a chain reaction run 40 times (about the upper limit, thank Heavens) represents a 1,099,511,627,776 fold — in other words a squillion fold — increase in DNA. To use Dr No's preferred analogy, this is like finding the tiny broken fragment of a tip of a needle in a haystack, and then pronouncing the haystack to be a sewing machine. Even at lower Ct, or cycle threshold, numbers, which introduces an ephemeral possibility of 'quasi-quantitative' PCR (RT-qPCR), by counting the number of cycles needed to get to a detection (fewer cycles means more original RNA present), the numbers are still squillions: a Ct of 35 results in a  34,359,738,368 fold amplification, and so on. The test is simply too sensitive. As Mullis pointed out in the 1990s, it is so sensitive it can be used to detect just about anything if you do enough cycles.
If this indecent sensitivity isn't enough to condemn the test, then consider the implications of what the test actually looks for: a tiny fragment of genetic material. This isn't the virus, it's a tiny bit of it, and finding it may of course mean there is active infectious virus present, but it may also be akin to finding a fragment of hair on the sofa from a dog, and using it to say Rover is alive and well, when in fact Rover left for the great dog basket in the sky last year. All a positive test can show is that Rover was here, probably, at some point in time. That is not a diagnosis.
Which brings us to the third problem, of interpretation, particularly when the test is used not as a diagnostic test in a known patient with known clinical findings, but as a screening or surveillance tool. In these settings, the amount of clinical information will range from inadequate to absent, such that any declared positive or negative result violates a fundamental principle of clinical medicine, that we diagnose and treat whole patients, not isolated lab results. There are exceptions that might just prove the rule, but the over-arching importance of this basic but central tenet of medical practice cannot be over-emphasised, because to ignore it is to be sure that much of the time, we will come to the wrong conclusion.
In passing, we might also note that many of these problems will also apply to hospital admissions with covid–19, because not only do they rely on the same flawed PCT test, but also in many cases the test will be in effect a screening test, in a patient being admitted for something unrelated to covid, and so a positive test means admitted with covid (if they are indeed admitted), rather than because of covid. Likewise, deaths after a positive test in the previous 28 days will be contaminated with deaths with covid (which will include both past (recovered from) and incidental asymptomatic cases), rather than deaths from covid. This is why excess total mortality — so we don't have to worry about the diagnosis — remains the best measure we have, despite it having its own limitations.
This litany of covid–19 test failings is sufficient to suggest our huge reliance on the use of covid–19 PCR testing is a colossal error. Pundits talk of the casedemic, but it isn't even that, it's a posidemic, a meaningless pile of betting slips marked positive. Add in the operational and presentational errors, like not knowing denominators (or not using them when they are known), and losing positives, because they fell off the back of a spreadsheet, and those daily pillars of positives start looking like houses of cards on windy hilltops. PCR tests may have a limited role in some clinical settings — even if that can be challenged, for the reasons given — but as a tool for screening and surveillance the results are but cards blown in the wind, swirling and swooping down to scare us witless, like the swirling crows in Hitchcock's movie The Birds.
Now, as if to add insult to injury, we can turn to the cost, and so opportunity cost, of covid–19 testing. While the hit to the economy caused by lockdown is the largest cost so far, estimated to be around £116,000m (£116bn, ~20% fall Q2 2019 to Q2 2020), the cost of testing, current and planned, is not far behind, not far at all, and may even yet exceed the lockdown losses. So far, £10bn has been allocated to Test and Trace, but that is dwarfed by the Operation Moonshot budget, currently set at £100bn. Add the two together and we have £110bn, which is just a mere £6bn shy of the lockdown losses. Both of these figures, the lockdown losses and the testing budget, are of course interim figures, and can confidently be expected to rise.
Just as we can use football pitches to convey the size of an aircraft carrier's flight deck (three pitches), so we can use the cost of a carrier (around £4bn) as a yardstick for big budgets. On this yardstick, the total covid–19 testing budget, including Operation Moonshot is 27-28 aircraft carriers. So staggering is this figure that Dr No has gone back and checked and rechecked his sources, and his million to billion conversions, but they all appear to be correct.
To put this in perspective — if anything so absurd can ever be put in perspective —  the NHS Nightingale hospitals cost a mere £32m a pop, meaning the covid–19 testing budget could be used build over 3300 Nightingale hospitals (please, someone tell Dr No he has got the sums wrong…surely he has mistaken a million for a billion somewhere along the way). Instead, we are to spend this budget — worth 3300 Nightingale hospitals, or 27 aircraft carriers — on a testing regime that is fatally flawed. We must be stark raving mad — or worse.
Footnote: This table represent Dr No's best reasonable efforts to list and characterise covid-19 and related tests. There may well be errors and omissions – if you spot any please feel free to make them known and Dr No will correct the table accordingly.