Popular Delusions and the Madness of Crowds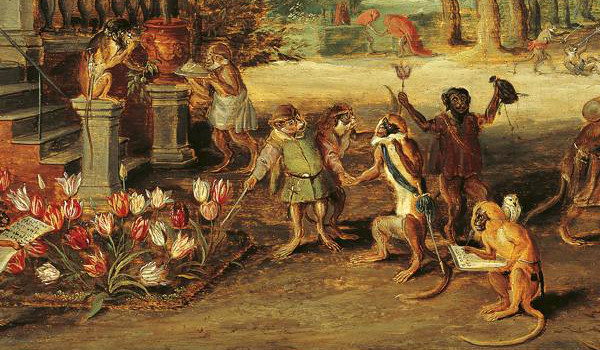 The recent brisk treatment of Professor Allyson Pollock on twitter by fellow medics reminds us of how polarised views about covid–19 have become. Pollock's chief point, that a positive PCR test for covid RNA doesn't on its own prove infectiousness is perfectly reasonable, and Dr No agrees. Finding a broken fragment of a needle in a haystack doesn't mean you can conclude the haystack is a working sewing machine. Yet an army of contrarians queued up, expressing views ranging from astonishment that she 'would be willing to risk lives like this' (argumentum ad homicide), and admonition 'we have been screening pre-op cases for six months – it's the accepted standard of care…the position of all four surgical colleges is clear' (argumentum ad authority and populum), through incredulity 'the whole thread is wrongheaded' (argumentum ad bonehead) to imploration 'loved your book but you are absolutely supporting some nonsense here' (absolutely argumentum ad incredulum). There was, in short, argumentum ad nauseam, but what was conspicuous by its absence was even a single reference to any evidence that a bald positive covid PCR test confirms infectiousness.
This means, to put it bluntly, that all the arguments ranged against Pollock are opinions. It also means that Pollock's point is also an opinion, but that is inevitable: you can't prove a negative, so we might say it is partly her best assessment of the current (inadequate) evidence, but also more importantly a conclusion of unimpeachable logic (broken needles don't prove haystacks are sewing machines). What about the other side? A quick look at the 'position of all four surgical colleges' reveals a dated (March to early June) guidance document with prose turgid enough to make the toes curl that relies on dodgy data, including the infamous sick old patients undergoing major operations are more likely to die paper. Nothing particularly substantial there, and nor is there anywhere else. So how is it that a normally level headed sensible body of professional opinion can become so polemic?
The answer, Dr No suggests, lies in popular delusions and the madness of crowds. This of course is a marginally truncated phrase — done merely to keep the post title to length — taken from Charles Mackay's Extraordinary Popular Delusions and the Madness of Crowds, an early study of crowd psychology first published in 1841. Among other events, Mackay analysed Tulip Mania, the Dutch 1630s speculative bubble centred on the newly introduced tulip, and described a sequence of events, since challenged, it has to be said, but that doesn't impair the general observations, that came together to create the bubble. Could the covid–19 pandemic, and more importantly, the global response to it, be a similar phenomenon, just transplanted from the botanico-financial world to the pandemico-medical world?
The similarities in the processes and steps are striking. First, there is the introduction of something new, tulips and a novel virus, that catches the attention of all members of society. Both Tulip Mania and the covid–19 pandemic are driven by consuming passions, very different in appeal, it is true — the accumulation of wealth, and the avoidance of death — but still nonetheless all consuming passions. And crucially, both are driven, because perhaps this is the key thing, by dodgy numbers. This unholy trinity, of something new, that inflates passion, and is imperfectly described by uncertain numbers, is common to both Tulip Mania, and indeed other financial manias, and the global response to covid–19. The consequences are catastrophic: speculation, about wealth/deaths, becomes rife; absurd investment in futures contracts (for bulbs, vaccines, test and trace, Moonshots) follow; and the bubble grows absurdly and uncontrollably.
Which is where we are now, in the violent grip of covid mania. It is this mania, fuelled by dodgy numbers falling on the fertile ground of inflamed passions, that drives establishment science, the merchants of doom, the milk curdlers, the bed wetters and of course the army of Pollock's critics. The conflation of an all consuming end, of wealth or death, with swirling numbers, is as matches are to petrol, and the results are equally as dangerous. In the ever-growing tension of the covid bubble, the sick elderly who would hitherto have been allowed a gentle humane end of nature taking its course are drawn instead into the maelstrom of covid mania: all lives, but especially covid lives, must be saved, whatever the cost; and this too then feeds the mania, by inflating the numbers. Yesteryear's quiet natural death becomes today's covid death, added to the over-whelming ever rising oh-my-God tide of numbers, and the bubble, already obscene, grows ever larger. And yet those caught in the bubble remain blind to the fact that the vast majority of alleged covid deaths are deaths with covid in the sick elderly who were likely to die soon — within years rather than decades — and yet these normal course of events deaths get sucked into the covid maelstrom, further fuelling the mania.
Tulip Mania is history, part of the history of the folly of mankind, but the same cannot yet be said for covid mania. The bubble is still growing, but one day it will end. What happens on that still to come day depends very much on what we do from now on up to the day when the covid bubble ends. We can feed the mania, grow the tension, and pump up the numbers — recall, it is numbers that are the engines of these manias — by doing ever more absurd numbers of tests. We can carry on the absurdity of describing deaths with covid as deaths from covid. We can carry on the devilish cycles of draconian distancing controls, that themselves feed the economic tension of the bubble, and the bigger the economic tension of the bubble when it bursts, the more dreadful will be the consequences. We can, in short, build a bubble so large that when it does finally burst it takes with it all that we hold dear.
Or we can calm down. There is much talk these days of the rather bizarre notion of circuit breaker lockdowns — bizarre in the sense that covid the disease is somehow some sort of circuit — it isn't, it's a train that goes from A to B, C or D, from infection, to recovery, long covid or death. What if instead we apply a circuit breaker to something that is more a circuit, the swirling looping ever-rising cycle of ever more tests? Perhaps the most sensible way to ease covid mania is to put the brakes on ever more tests, tests that are in themselves all too often quite uninterpretable. That way we can take the tension out of the bubble, and allow it to deflate gradually, and controllably. Such an end, Dr No suggests, is infinitely preferable to the alternative of letting rip with popular delusions and the madness of crowds.