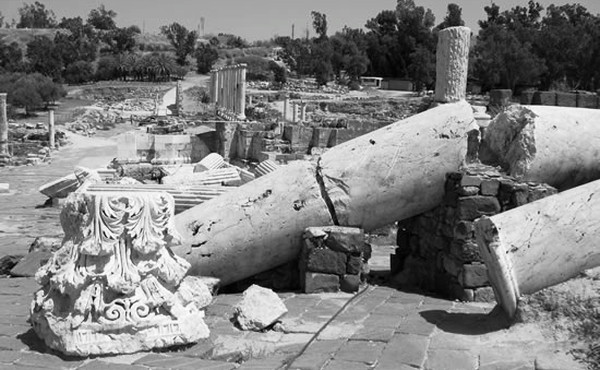 Proof, were proof needed, that many of the pillar 2 community covid-19 tests done recently were carried out on asymptomatic people came yesterday morning from Absolutely Mancock. Absolutely doing the morning's media interview round, he confirmed that as many as a quarter of the tests were done on people who absolutely were not eligible because they absolutely did not have either symptoms, or what he sinisterly called a direction from an official, to have a test. The rest of us have absolutely known about this problem for a while (in Dr No's case, for weeks, if not months), and the problem it causes, which is once again to pour mud on the question of when is a case not a case. True false positives (positive result when no viral fragments are present) aside, much of the problem has to do with fact that the PCR (swab, antigen) test checks not for the presence of disease, or even entire infectious virus, but instead looks for tiny fragments of genetic material from the virus.
This causes two related problems. The test works by scaling scales up these minute quantities of viral generic material, using a powerful exponential chain reaction, which makes it remarkably sensitive. It is like the sniffer dog that can detect residual molecules left over from a multiphase turbulent gas cloud emitted last week, even when culprit has long since left the building, and the air is now clean and sweet. This means the test can be a true positive — the test correctly identifies a residual but trivial viral fragment that is truly present — but it is both clinically and epidemiologically wrong, in that the person is not a case, and is not infectious. This is not about false positives, which are a separate problem, but about the interpretation of a real, but misleading, true positive result.
In clinical practice, we normally deal with this by not doing silly willy-nilly testing on asymptomatic people; instead, we do tests for a reason, and interpret the result within the clinical context. If a patient has symptoms and signs of a disease, and their tests for that disease come back abnormal, then we can say they have that disease, a concept neatly summed up by the idea that we treat patients, not lab results (and that can even mean not treating an abnormal lab result if the patient is well in themselves). The problem with the pillar 2 positive tests is that we have very little clinical context, apart from Mancock's vague suggestion, if this is indeed what he meant, that around a quarter of recent pillar 2 tests have been done on asymptomatic people, some of whom may be carriers (infectious, but not symptomatic, so carriers, not cases) and some of whom may have residual but trivial viral fragments, perhaps because they have been cases long in the past, but are now in the clear, and so are not cases, even when they test positive. We have no way of knowing how many of these asymptomatic people test positive, meaning that instead of talking about daily numbers of cases, we would do much better to talk only about daily numbers of positives, which, lest we forget, will also of course include false positives.
The second problem is the gold standard used to assess the PCR test's accuracy. The real gold standard in such cases is viral culture: you have patients with symptoms and signs, and so probably have the disease, and a positive viral cultures (you actually grow the virus from the patients, so they definitely have the disease), and some controls (no disease); you then run the PCR test and see how often it correctly identifies cases (real patients, with real disease) and controls. But in the rush to get covid–19 PCR tests out, this was, ahem, somewhat over-looked, and in many cases the PCR test was tested against…another PCR test. This is little better than echo chamber validation. The widely quoted sensitivity and specificity figures only apply to what another PCR would tell you, not whether the person has covid–19 or not. Instead of a table of analysis that should look like this:
| Gold standard | PCR test positive | PCR test negative |
| --- | --- | --- |
| Covid-19 present | True positives | False negatives |
| Covid-19 absent | False positives | True negatives |
We have one that looks like this:
| Gold standard | PCR test positive | PCR test negative |
| --- | --- | --- |
| PCR test positive | True positives | False negatives |
| PCR test negative | False positives | True negatives |
All we have done is identified (with whatever sensitivity and specificity the PCR test has) which people are likely also to test positive to another PCR test. For all we know, we have one bent ruler confirming the results of another bent ruler…
It is these likely bent rulers, compromised by their unproven validity and over-sensitivity, that have 'confirmed' the rise in cases, and given us the new national six is a party/seven is a criminal gang rule, and the covid marshals to police the new rules, measures which Dr No fears are just the beginning of a new round of insane anti-covid–19 measures futilely molesting normal life. And now, to cap it all, we have Operation Moonraker, another pop-eyed world beating project based yet again on flawed testing. Dr No seems to recall that a previous project of the same name by his colleague Hugo Drax didn't end well.