Pay Checking the Fact Checkers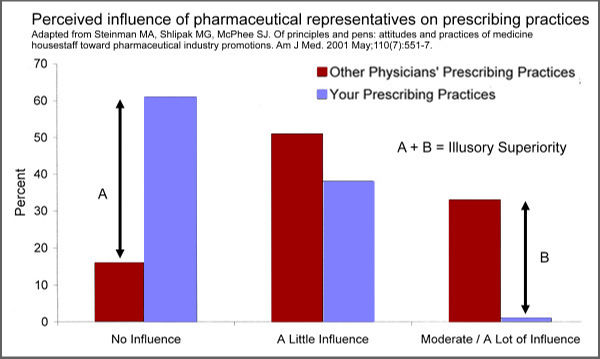 Who pay checks the fact checkers? A intriguing post by a Bad Medicine reader led to information on facebot, of all places, suggesting that a vaccine manufacturer funds factcheck.org, facebot's fact checker, so Dr No decided to follow the money, and dig deeper. What he found is interesting, in the faux-Chinese way. In the three months ending on 31st March 2021, factcheck.org received $53,501 from a health foundation that has over $2 billion invested in Johnson & Johnson, the pharmaceutical giant and leading covid–19 vaccine manufacturer. Specifically, the $53k grant funds factcheck.org's SciCheck's COVID-19/Vaccination Project, which aims to "to increase exposure to accurate information about COVID-19 and vaccines, while decreasing the impact of misinformation." An independent fact checking organisation with a mission to debunk vaccine misinformation, funded indirectly by a vaccine manufacturer. What could possibly go wrong?
The Robert Wood Johnson Foundation (the clue is in the name, RWJ was president, then chairman, at Johnson & Johnson for almost 30 years), the health foundation that funds the SciCheck's COVID-19/Vaccination Project, are to be commended for their transparency. So to are the other players. Factcheck.org on its funding page declares the funding ("We also received $53,501 from the Robert Wood Johnson Foundation. SciCheck's COVID-19/Vaccination Project is made possible by a grant from the Robert Wood Johnson Foundation") and SciCheck says right at the top of main page "SciCheck's COVID-19/Vaccination Project is made possible by a grant from the Robert Wood Johnson Foundation". The Foundation publishes its accounts (Exhibit A), and they confirm over $2 billion invested in J&J on 31st December 2020. With a current dividend yield of around 2.5%, that's good for an annual income of around $50 million.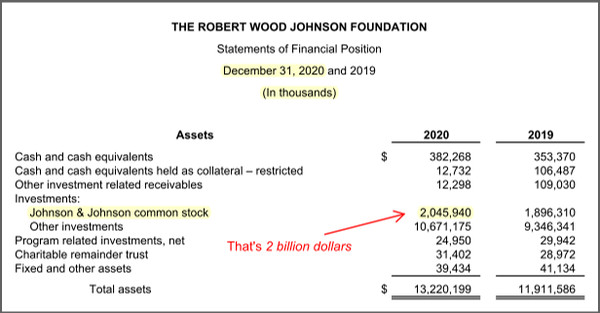 Exhibit A: Extract from the Robert Wood Johnson Foundation accounts
This degree of transparency is praiseworthy, but those involved are at the same time guilty of naivety. Naturally, the fact checkers are at pains to establish their editorial independence. SciCheck, on it's Commitment to Transparency page goes further (Massie is a Kentucky Republican who alleged bias): "Contrary to Massie's suggestion, the Robert Wood Johnson Foundation — as is the case with all of our funders — has no control over our editorial content. Period. Full stop". But there is a problem: he who pays the piper does call the tune. Money really does talk, or rather, it whispers in your ear, and flashes subliminal images in front of your eyes. Any one of us may like to believe we are better than average, unaffected by funding, or gifts, or whatever mask the pharma dollar adopts, but numerous studies (see refs 2-5 and 6-11 in this paper) have shown, for example, that while doctors believe they are uninfluenced by drug reps bearing gifts, the reality is that they are influenced, and prescribing behaviour changes in favour of the drug company. Period. Full stop.
This influence operates at a subliminal level, even in those who believe they are not affected, as does the illusory superiority that accompanies it. Most drivers may believe they are better than average drivers, just as doctors believe that they practise on a higher plane, and are immune to pharmaceutical influence, unlike their peers. In one study of junior doctors, most respondents (61%) believed they were untouchable by the pharma dollar, while a big majority (84%) of the same group believed that other doctors are influenced (see post image above). By the same token, fact checkers can believe, even genuinely believe, that they are editorially independent, even as they are subliminally influenced by the source of their funding. The effects are ubiquitous, so much so that we don't need a fact checker to convince us that fact checkers are not and cannot be miraculously immune to these universal effects. Rather than rely on illusory superiority, the fact checkers need to get real, check the facts on human behaviour, and accept that they too are human, all too human. God may work in mysterious ways, but dollars work in well known, well understood and very predictable ways.