The Runaway Train of Project Fear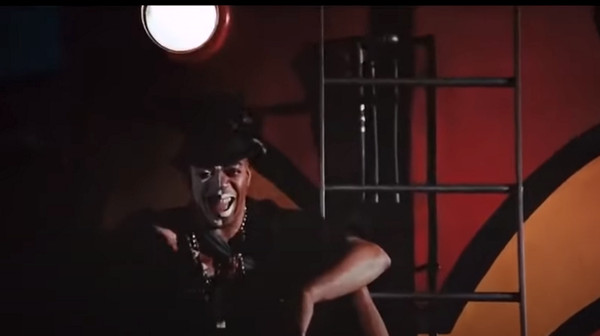 Forget Brexit, the real Project Fear kicked off in March last year, with SPI-B's infamous "The perceived level of personal threat [from covid–19] needs to be increased among those who are complacent, using hard-hitting emotional messaging". Printed in bold in the original report, the directive launched a thousand messages that sailed freely past their intended target, the complacent, and went on to cause immense collateral damage among the timorous. Rained on day after day by this lurid torrent of "hard-hitting emotional messaging", these nervous souls quickly became punch drunk, and lost the capacity for rational thought. Whole swathes of the population started to believe that covid–19 was a threat out of all proportion to any real risk. The extraordinary thing is they still believe covid–19 is a threat out of all proportion to any real risk. Let's take a look at what happened.
By mid-July last year, there was already clear evidence of collateral damage from the runaway train that Project Fear had become. A question on "Perception vs reality – the impact of Covid-19" in a Kekst CNC poll, which subsequently got less proper attention than it should have after its findings were badly used — means used when medians better suited — and so inevitably abused, actually reveals (scroll down to Table 89) that about half of all Britons who gave an estimate reckoned covid had already killed about one percent of the GB population by mid-July. An eye-popping further just under a quarter (23%) reckoned covid–19 had killed ten percent or more of the population. These figures are patently absurd (10% or more would mean 6,000,000 deaths and counting, over ten times Fergie's peak prediction, bodies everywhere etc) and yet people believed them. The actual figure in mid-July was around 41,000 deaths, or around 0.06% of the GB population. Three quarters of the population over-estimated the risk by at least one order of magnitude, and a significant minority, with almost a quarter, over-estimating the risk by two orders of magnitude.
For some reason — Dr No cannot imagine why — the percentage of deaths caused by covid question was dropped from subsequent surveys in the same series. The next survey of interest that contains a similar question was published in November last year. Commissioned by The Conservative Woman, it found that over half (52%) of those who expressed a view believed that covid was the biggest single cause of deaths in the UK in 2020. Given around 506,000 UK deaths in 2020 up to early November, that means these respondents believed — had they bothered to do some sums — that covid had caused at least 253,000 deaths, when it had in fact only caused around 50,000 deaths. Though no longer out by orders of magnitude, this is still a five fold over-estimate of the actual number of deaths. The runaway train of Project Fear might have slowed down a bit, but it was still flattening common sense and rational thought with impunity.
The most recent data comes from a later survey in the Kekst CNC Covid Opinion Tracker series. The percentage of the population killed by covid question may have gone, but there is a question that asks respondents to rate their concerns about the impacts of covid on their health, their family's health, and the health of the country as a whole, with ratings of 8 – 10 out of 10 being described as 'very concerned'. The percentages of people rating themselves as 'very concerned' has declined over time, but 39% (their own health), 54% (their family's health) and 53% (country as a whole) still rate themselves at the 'very concerned' level. On the days the respondents were busy checking in their 'very concerned' levels (28th and 29th April), there were 14 and 13 UK deaths within 28 days of a positive test, and 108 and 100 admissions with covid. If we take 'impact on health' to be more than just getting (and getting over) covid, we have somewhere between 40 and 50% of respondents 'very concerned' about a daily risk of covid death of around 0.00002% and a daily risk of admission with covid of around 0.0002%. Perhaps fear of long covid makes up the shortfall — or perhaps the runaway train is still flattening common sense and rational thought, leaving half of the population have been scared witless over what is now, and was at the time of the survey, effectively a non-existent risk.
In the opening to this post, Dr No gave the SPI-B quote in full. Often the quote is shortened, by omitting "among those who are complacent", to become "The perceived level of personal threat needs to be increased…using hard-hitting emotional messaging". But that is to miss a large part of the whole point. SPI-B intended to hit "the complacent", but as the data shows, it was not the complacent — who by and large have remained sceptical (rather than complacent) despite the "hard hitting emotional messaging" — but rather the ordinary man and woman who got hit by the runaway train messaging. In all the survey results reported above bar one, a majority, and sometimes a substantial majority, of respondents revealed they had been terrorised into witless and irrational fear by the runaway train of Project Fear.    
The mass injection of unjustified and irrational fear into the majority of its people by a Western government claiming to represent the ideals of liberal democracy raises great questions of national importance. Such techniques are more at home in the hands of dictators and despots. The moral evil of allowing Project Fear to become a runaway train is clear to see: what remains is the hard question of why the government, far from trying to slow and stop the runaway train, has relentlessly and vigorously kept its momentum alive.