Play Time Like Prison Camp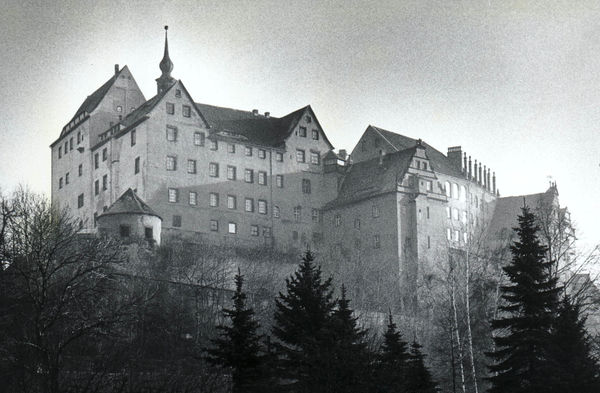 Another breakfast, another Today programme, more Diddledum and Diddledee. The latter, Martha "I've got a beehive in my bra, more on that story later" Kearney, has refined her primary distraction technique of singing rather than speaking her questions so well that at least one listener half expects the answers to come back from the chorus in a Gilbert and Sullivan opera. They never do though; instead yesterday morning we had the drone of Nick Gibbs, the schools minister, warbling on about keeping children safe, and ramping up the tedious testing charade, now rendered even more farcical by the discovery that a drop of Ribena can put the kybosh on a school. Earlier this week, the Telegraph compiled a dossier of the devastation triggered by over-reaction to the covid threat in schools, a litany of intellectual and social larceny that has seen schools and facilities closed, play time like prison camp, and, most bizarrely of all, escorts on trips to the loo, to make sure kids "don't go off and meet other children and cross-contaminate bubbles". Rosa Klebb, it turns out, is alive and well in British schools.
This hysterical, and profoundly harmful, activity flies in the face of the evidence about risks to children. So far, there have been a total of 16 deaths in England and Wales from covid–19 in children up to and including the age of 14, and, Dr No suspects, many if not all of those will be in people with underlying conditions. The average schoolchild is effectively at zero risk of death from covid–19. Nor are they at significant risk of long covid: ONS data show that children are at significantly less risk of long covid, compared to adults. Children typically manifest less severe illness, and predominantly have a mild form of the disease. However you look at it, children are at low, and in the case of mortality negligible, risk from covid–19 the disease; yet they are one of the groups most damaged by the raft of untested and unproven non-pharmaceutical measures wantonly dispensed as covid–19 the response.
Ah but, some cry, kids are walking covid bombs! They may look healthy, and suffer few or no effects from infection, but they are a plague on the land, spreading covid to all they come into contact with! The dreaded hug of death! But what's the evidence? Early reports strongly suggested that, while kids may walk, they aren't covid bombs. One commentary published in August last year concluded that "almost 6 months into the pandemic, accumulating evidence and collective experience argue that children, particularly school-aged children, are far less important drivers of SARSCoV-2 transmission than adults." Another paper published in May last year found that, in Ireland, in keeping with evidence from other countries, there was "no evidence of secondary transmission of COVID-19 from children attending school".
But those are early studies. Another way of looking at the question is through occupational mortality. Mortality is an extreme end point, and, in people of working age, arguably the most important. It will also, other factors being equal, will reflect exposure.  If covid–19 transmission is rampant in schools, then we might expect higher covid–19 mortality in teachers, exposed as they are for hours on end to dozens of covid bombs. What do we find? As Figure1 below shows, teachers have one of the lowest overall mortalities of any occupational group. All other things being equal — and Dr No cannot immediately think of an obvious major confounder or bias — being a teacher protects against covid–19, compared to other occupational groups.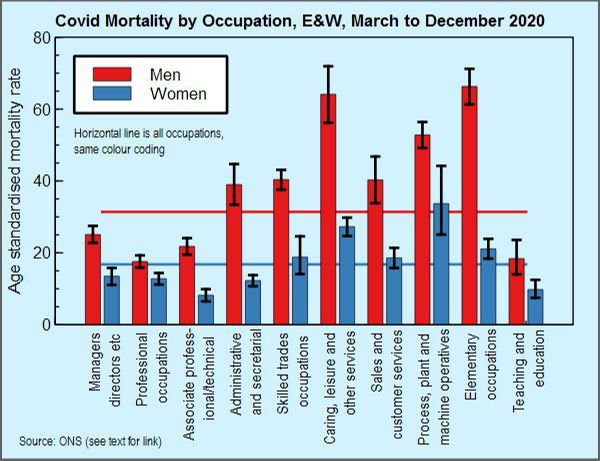 Figure 1: Covid Mortality by Occupation (source: ONS)
That rather puts the kybosh on treating schools as hotbeds of infection. ONS only adjusted for age, and stratified by sex, so other determinants of covid mortality may be at play, including socio-economic status and ethnicity. But the overall mortality in teachers is so strikingly low that it is extremely difficult to justify the draconian measures — the Telegraph article linked to above reports there were 33 million lost days of in-person teaching in the Autumn 2020 term alone — taken in schools to halt covid–19 transmission. The whole exercise is a classic example of fixing a non-existent problem, while at the same time doing excoriating harm to our children. The testing, the masking, the isolation, the closures are all the work of the devil. Schools need to get back to complete normality, not at some abstract date in the future, but today.