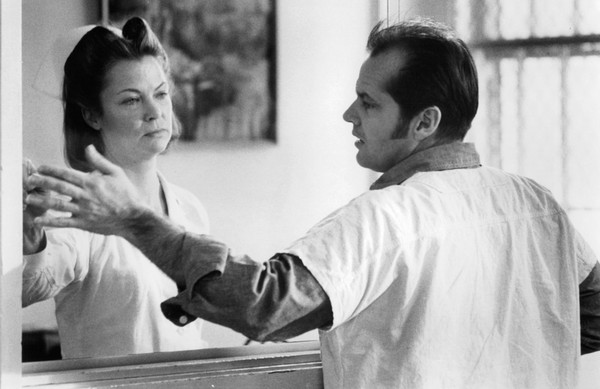 A clip, heard on Radio Four's The Film Programme yesterday, reminded Dr No of a vaguely remembered article by Milos Forman, director of One Flew Over the Cuckoo's Nest, which posed The Czech Question: Do You Want to Live in a Zoo or a Jungle? On the one hand, Forman suggests, "Life in the zoo is somehow comfortable. You don't have to try hard and you still get your food. True, you don't have any choices: you eat what they give you, but you do eat. And you are protected: No tiger will attack you, no snake will bite you. True, you are in a cage, but so are the tiger and the snake"; on the other, he suggests "the jungle is alluring, beautiful. You can see it in the eyes of East Germans when they cross the wall. They are fascinated by the variety of colo[u]rs that life in the jungle can offer. And you are free! You can go wherever, whenever and however you wish. But you can get lost, or attacked by the tiger, bitten by the snake, stung by parasites or leeches. It will not be easy for people who have lived for decades in the zoo to adapt".
This passage, Dr No believes, highlights the allure not of the jungle, but of lockdown, willing submission to authoritarianism in the face of covid, and even vaccination. Staff working in the forty percent of businesses that have furloughed staff don't have to try too hard, but they still get paid. They are protected from covidiots. True, they are in a cage, but so too are the covidiots, and the offer of protection provided by the vaccine goes without saying. But, over time, if not hidden on the dark side of the moon, those embracing the zoo have become comfortably numb, exchanging a walk on part in the war for a lead role in a cage, lost souls swimming in a fish bowl, running over the same ground, finding the same old fears. It was the same fear of freedom that kept Nurse Ratched's voluntary patients, who were legally free to leave any time they want, stuck on her ward forever.
The latest ONS Coronavirus (COVID-19) Infection Survey report, covering the week beginning 7th June 2021, estimates that over 8 out of 10 adults, 86.6%, in England have antibodies to SARS-CoV-2, with similar figures for other home nations. If the presence of antibodies confers immunity — likely, but not yet proven — then we have already comfortably exceeded the threshold required for herd immunity. Current estimates of the R number for Covid–19 in England are between 1.2 and 1.4, growing at between 3 and 5% per day, which translates to a herd immunity threshold of between 16 and 28%. Using R0, say around 2 to 3, gives thresholds between 50% and 66%. Yet in England, 86.6% already have apparent immunity, a percentage sufficient to achieve herd immunity for a disease with an R0 of around 7. We have already comfortably exceeded even the wildest most exaggerated requirements for herd immunity.
Yet we remain in partial lockdown, most foreign travel is banned or made impossibly awkward, masks are still mandatory. Cases, or rather positive test results, are on the rise; new scariants emerge, including the delta plus scariant, and it is only a matter of time before the delta plus plus very scary scariant appears. The climate of covid fear remains very present, with many still comfortably numb in their cages. The biggest challenge of the next twelve months isn't going to be seeing off 'pandemic' covid–19 — we are already there, with the disease set to remain at endemic levels with occasional waves from time to time  — it is going to be getting the comfortably numb to start to live a normal life again. Dr No wagers that it will take more than unlocking the cages to get them to venture forth into the real world. Like Nurse Ratched's voluntary patients, they would rather remain in the zoo than face the risks of the jungle.