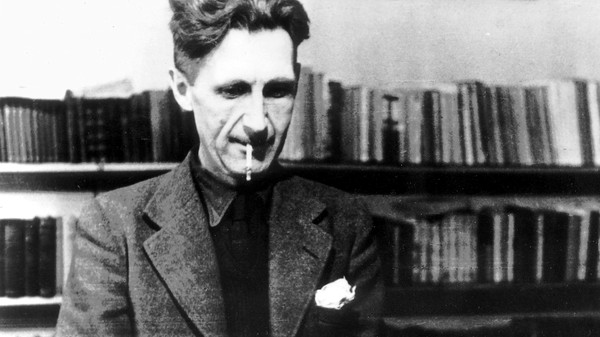 There is a priapic triumphalism emergent among the mask-wearing, virus-suppressing, lockdown-touting cognoscenti. As the weather cools down, the war on heresy is hotting up. The Lady with the Blow Lamp is now the Lady with Two Blow Lamps, one in each hand, trained not just on straw men, but also on Dr No and other doctor-outliers, covid-deniers and mask-decriers. One over-heated academic cum hack got so fired up that he dubbed the whole Sikora-Heneghan-Gupta letter writing cabal as a 'group of fringe scientists, Conservative lobbyists, paid Republican trolls, and' — for good measure — 'a COVID-19 death toll falsifier'. Cripes. The less frantic and more restrained whose cups nonetheless overfloweth sing out their alarms with a refined air of self-importance straining their bastions, like the fat lady whose corset is starting to crack open at the seams. But in their rush to certainty, they have forgotten that there is no fool so great a fool as an all-knowing fool, for only such a fool can possibly be sure that they know all there is to know about covid–19.
Despite the claims of the triumphalists, we still don't know that lockdowns work, or masks work, or even social distancing works. They may work, but as Dr No has pointed out before, the perfectly reasonable assertion that Dr No may go to the moon, once the commercial spaceflights are underway, does not mean Dr No will go to the moon. Assertions such as the 'data is clear' by the Wellcome Trust Chief Pongo Jeremy Farrar are nonsense. We know far far more than we did in March, but any suggestion that the data is clear and the evidence settled is both premature and fanciful. And yet, one of the things we do now know that we didn't in March (though some might say we should have foreseen, though that is a perhaps a harsh judgement given the panic at the time) is the astonishingly profound, deep and long-lasting damage done by lockdown across so many realms of life, and that alone is sufficient to mean that the central, core big question of whether to pursue an ever more controlling policy — more masking, more restrictions, more lockdowns — or a more open relaxed general policy, with a heavy focus on protecting the vulnerable, remains as of now a very open question.
There are two aspects to this still very open question that Dr No believes are given insufficient consideration. The first is sustainability. A relaxed strategy is certainly more sustainable than an ever more controlling one, but that is a comparison: more to the point is whether a controlling strategy can ever be sustainable. Could it be that ever tighter controls have within them the seeds of their own failure? We have seen over the weekend how the rule of six sowed the seeds for the Trafalgar Square violence. It is of no matter whether the protesters were conspiracy theorists, or even aliens in disguise, casual law-breakers, or reasonable innocent bystanders, it is inevitable that if you rule by crackpot decree, there will be trouble ahead. The rule of six was doomed to fail even as the ink dried on the statute. The same applies to 10pm pub closures, and each and every similar control yet to come. So long as the rule making frenzy persists, the opportunities for civil unrest, and the authoratarian bullying and ugly policing that follows, will grow.
These are short term unsustainabilities. In the medium to long term, as the deeper damage to health, society and the economy begins to bite ever harder, as the cogs that make the wheels go round start to break up and fall away, we will find ourselves in a country resembling a car in a breaker's yard. There may be a piston in the cylinder, but no con-rod to join it to the crankshaft. One of the road wheels may still spin freely, but it won't be going anywhere any time soon. Even the horn may still honk, but its warning will be a lament of its own hopelessness, unheard outside the confines of the breaker's yard compound.
The other aspect is quality, as opposed to quantity, of life. So far, the focus has been almost entirely on quantity, on saving lives (a quantity, lives saved, or rather deaths  postponed, as opposed to the quality of that life) and if we go down the controlling route, then the focus will remain heavily on lives saved, with perhaps a growing focus on long-covid. But there is a terrible peril here. Focusing on lives saved, and even avoiding the enduring harms of long-covid, are all about harm reduction, in sharp contrast to the more uplifting virtue of enhancing life's quality. What does it nourish the soul to gain a year's life, only to lose all sight of grandchildren, to never again thrill to the sound of an orchestra tuning, to never again sit round the warm heart of a friend's dinner party table? Lives gained, yes, but souls lost; for what shall it profit a man, if he shall gain a year's life, and yet lose his own soul?
Which is where we come to the title of this post. The controlling strategy is heavily driven by the precautionary principle: that in the face of unknown dangers, we take the path of the precautionary principle. Never mind that the principle itself is neutral — it can be used just as easily to say we should be cautions about enforcing rules before we know the measure both works, and does not cause excessive harm, and dumb — it doesn't care one jot which way it points; it has nonetheless been high-jacked and weaponised by the precautionary principle controllers. But it is the dumb way: a mechanistic application of a precautionary logic, without a prudent balancing of all the risks.
Prudence, on the other hand, is smart. Casual definitions all but equate prudence with precaution, but a closer look at prudence, its usage and its etymology, show that it is precaution plus, with the added element being in some shape or form wisdom, sagacity or reason. The added element is not knowledge, for we are still within the unknown realms of uncertainty, but what prudence adds over precaution is the application of intelligence, discerned through reason and intuition. Intuition here is not another word for the hidden prejudice that all too often hides behind precaution principle,  but rather a sixth sense based accumulated experience over time, that systematically biases in favour of a good result. It is intuition that helps the better surgeon to decide when to operate, just as it is intuition that helps the better sailor to know when to tack, and when to stand on. It is prudence, rather than precaution, that will guide us to both lives saved, or rather deaths postponed, and just as, if not more, importantly, avoid us from destroying souls along the way.
In Orwell's Nineteen Eighty Four, Winston Smith' object is not to stay alive, but to stay human. In the end, he fails, and Big Brother wins, and the jackboot descends — forever. We must be very wary that we don't, by over-embracing the precautionary principle, and ignoring prudence, recklessly thrust ourselves into the same dreadful fate.