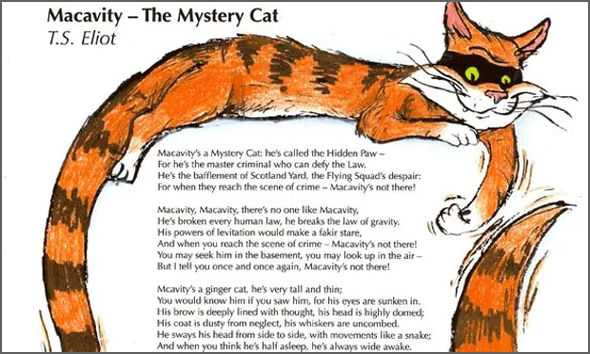 "And when you reach the scene of crime — Macavity's not there!
You may seek him in the basement, you may look up in the air —
But I tell you once and once again, Macavity's not there!"— T. S. Eliot, "Macavity: The Mystery Cat", Old Possum's Book of Practical CatsPerhaps the greatest problem facing modern science isn't the corrupting influence of power and money, but an even deeper one of incomprehensibility. Dr No has touched before on how increasing super-specialisation means that increasingly scientists from one discipline are unable to make sense of another discipline, because the language and theory in each discipline have become so dense as to be impenetrable to all but initiates in that discipline. It is as if science has become a broad church spreading its wings over a vast array of cults and sects, each one swearing allegiance to the Greater God of Science, but each with its own rules and creeds, an impenetrable vista of numberless caverns of knowledge meaningless to man.
Read more